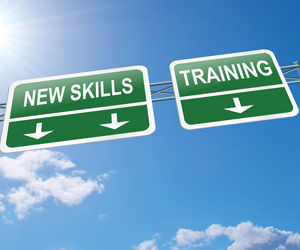 Are you looking for
Leadership and Management Training
so you can reach your peak potential? Are talented members of your organisation underperforming consistently?
KONA Group
can help. Our
Leadership and Management Training
coaches in Sydney and Melbourne can help your leaders to maximise their operational effectiveness, create a vision for the future, improve their people skills and self awareness, and improve their team skills.
Here's what you can expect to achieve with our
Leadership and Management Training in Sydney and Melbourne
services.
Leadership abilities developed at every level of your organisation, be it a team leader or a general manager.
Sales managers transform into sales leaders
High potential employees will recognise their leadership abilities and begin their journey of becoming leaders of tomorrow
Every individual in your organisation actively embraces a culture of leadership
Continuous improvements will lead to operational excellence
Individuals realise their true potential quicker
When our
Leadership and Management Training Specialists in Sydney and Melbourne
work with your key executives and leaders, we work on helping them improve from within. This will directly bring your organisation a lot of benefits.
Increased collaboration
Improved team effectiveness
Your organisation becomes a lot more agile and dynamic
You will effectively see a culture of learning and performance
Increased employee retention
Improved productivity
Direct impact on bottom line
At
KONA Group
, we truly believe that human potential is limitless. All you need is a bit of honing, sharpening and chiselling, and the leader is unleashed. Whether you want to develop new leaders, or hone your current leaders, our
Leadership and Management Training Specialists
can help you. Contact
Tim Kitching
today to know how your business can benefit from Leadership Coaching. Tim is an 
Organisational
 and 
Executive Coach
, Facilitator and Advisor at the KONA Group. The KONA Group is Australia's Leading Sales and 
Sales Management Training and Coaching
 company and provide 
Customised Training
 programs that include:  
Sales Training & Coaching
, 
Key Account Management Training
, 
Call Centre Training & coaching
, 
Negotiation Skills Training & Coaching
, 
Motivational Speakers
, 
HR Consulting
; and more. So if you are looking to increase the effectiveness and results of your organisation, contact
KONA
today on 1300 611 288 or text 0425200883 or email 
info@www.kona.com.au
 to discuss how we can help you to improve your organisation's results.