Customised Sales and Management Training and Coaching
The KONA Group customise every Training and Coaching program to our client's strategy, industry, market and people, and every workshop is facilitated by experienced professionals, all who have run businesses, managed teams and built a Pipeline.
KONA do NOT run generic, off the shelf, 'by the manual' training courses, delivered by theoretical trainers or academics.
For organisations looking to improve Results and Accountability through Training Programs Customised to Your Business and Industry go to:
For Over 17 Years KONA Have Been Improving the Performances of Organisations' Managers, Leaders and Sales People. And They Get Results!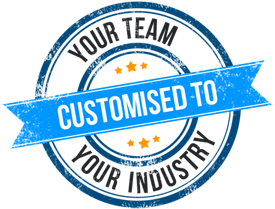 Recent Client Outcomes Include:
- Doubled sales of a B2B sales force in 6 months
- Increased revenue of a Finance organisation by 20% in one year
- Increased sales of a Pharmaceutical client by 19% to achieve 140% of target in one year.
- Increased revenue for a Distribution client by 17% in one year.
- Increased customer retention of a Major Credit Card by over 12%.
- Trained a sales team to make 439 appointments in ONE POWER HOUR and another team to sell over $1,200,000 in another HOUR.
- Helped raise over $1,300,000 for Charity.
Contact Us Today
If you need to increase your Team or Organisation's Performance and Results contact KONA today on 1300 611 288 or email info@KONA.com.au