Australia's Leading Corporate Sales and
Management Training Specialists
Online Business Education Training & Coaching Options Available
Customised Sales and Management Training and Coaching
The KONA Group customise every Training and Coaching program to our client's strategy, industry, market and people, and every workshop is facilitated by experienced professionals, all who have run businesses, managed teams and built a Pipeline.
KONA does NOT run generic, off the shelf, 'by the manual' training courses, delivered by theoretical trainers or academics.
For organisations looking to improve Results and Accountability through Training Programs Customised to Your Business and Industry go to:
Sales Training, Sales Management Training, Call Centre Training, Key Account Management and Negotiation Skills Training.
Leadership and Management Development; Executive Coaching, Team Leader Training, Key Account Management Training.
Conference Speakers and Motivational Speakers.
Personality Profiling inc. DISC; MBTI; HBDI
6 Essential Skills Needed in a Post Lockdown Workplace
As most of Australia emerges from lockdown, we are left to work out what a COVID workforce will be moving forward.
There is a lot that is unknown, however, one thing is certain, things will never go back to being exactly the way they were BC, you know, before COVID.
The way in which we work is one of the many changes resulting from a pandemic world. And as such we now find that our core business skillsets need to also be adapted.
There are 6 Business Skills Needed in a Post Lockdown Workplace that your team will need to adopt to succeed in the aftermath of a pandemic.
Australia's most successful corporate training organisation.
Since 1999, the KONA Group has continuously provided corporate sales, to a number of the fortune 500 companies. The KONA group provides a vast range of services including business coaching, sales and negotiating training, customer service training including telemarketing or telephone sales training, D.I.S.C & Myers-Briggs Type Indicator (MBTI) Profiling.
KONA has been providing tailored business growth strategies. We are experts at corporate training including sales, negotiation, marketing, business development and management training across a diverse range of industries. KONA has also become one of the top executive coaching firms in the nation.
The KONA Group assist people and businesses in improving their sales because we are a strong believer in,
"HOPE IS NOT A BUSINESS STRATEGY".
Will Corporate Training Help Your Organisation?
For Over 20 Years KONA Has Been Improving the Performances of Organisations' Managers, Leaders and Sales People. And It Gets Results!
Recent Client Outcomes Include:
Doubled sales of a B2B sales force in 6 months

Increased revenue of a Finance organisation by 20% in one year

Increased sales of a Pharmaceutical client by 19% to achieve 140% of target in one year.

Increased revenue for a Distribution client by 17% in one year.

Increased customer retention of a Major Credit Card by over 12%.

Trained a sales team to make 439 appointments in ONE POWER HOUR and another team to sell over $1,200,000 in another HOUR.

Helped raise over $1,300,000 for Charity.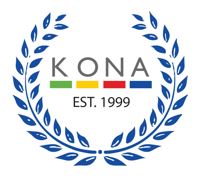 Contact Us Now or Call 1300 833 574
Customer Experience
At The KONA Group our customers experience;
Sell better, with better customer retention and at bigger margins.
Create more calculated and knowledgeable decisions about how to lead and managing the sales team.
Develop a SALES centric, team-based business culture to retain more of the clients and the top sales professionals.
Get access to methodologies that have been tried and tested to make selling more effective to the whole organisation that can be maintained.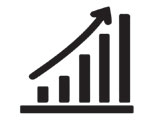 Selling Better – for you and your business?
Highly skilled and knowledgeable Sales Leaders.
Delivering higher results in targeted customer segments through sales teams and business as a whole, along with processes and strategies that guide the sales development.
Sales people who are involved and experienced and are able to confidently sell, negotiation and deliver persuasive proposals to the buyer and seller.
A supportive business with elite customer experience and constant development that will lead to higher sales results and satisfaction from the customer.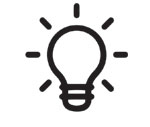 Complete Sales Solutions
At The KONA Group, our complete sales solution covers so many elements of Sales Strategy, Sales Processes and Salespeople. The services at the KONA Group can be completely tailored for your business, talk to us about;
Auditing and building Sales Strategies that are effective.
Auditing and building Strategic Account Plans and Sales Market Segmentation.
Developing your Sales Processes.
Build a sales profile for all employees, new and current.
Tailoring Sales Training for Infield and the Classroom (solution sales, telephone sales, customer service, sales planning, prospecting, solutions selling, value-based selling, strategic account and key account management, etc.)
Skilled prospecting, solutions selling and value-based selling, etc.
Customised training and coaching support through developing sales management teams for sales coaching, performance management, sales strategy, sales leadership, etc.
Sales Coaching (group and one-on-one).
All training delivered onsite at your business or conference.
Sales Consulting and Elite Support Services.
The KONA Group has become renowned as the go to company for organisations looking to improve performance of their Leaders, Managers, Sales People, Key Account Managers and Employees Specialising in: Sales Training, Sales Management Training, Executive Coaching, KAM Training, Management Training, Call Centre Training, Leadership Training, Customer Insights, Instructional Design, MBTI, DISC, HBDI, Interim Managers, Sales Pipeline Training, Negotiation Skills Training, Conference Speakers and Motivational Speakers. We have an amazing client base and extensive testimonials all confirming our professional and results driven corporate training. All training is delivered onsite Australia wide by our professional qualified facilitators or can be delivered in a virtual format.
To Find Out More About Our KONA Training Academy
Call 1300 611 288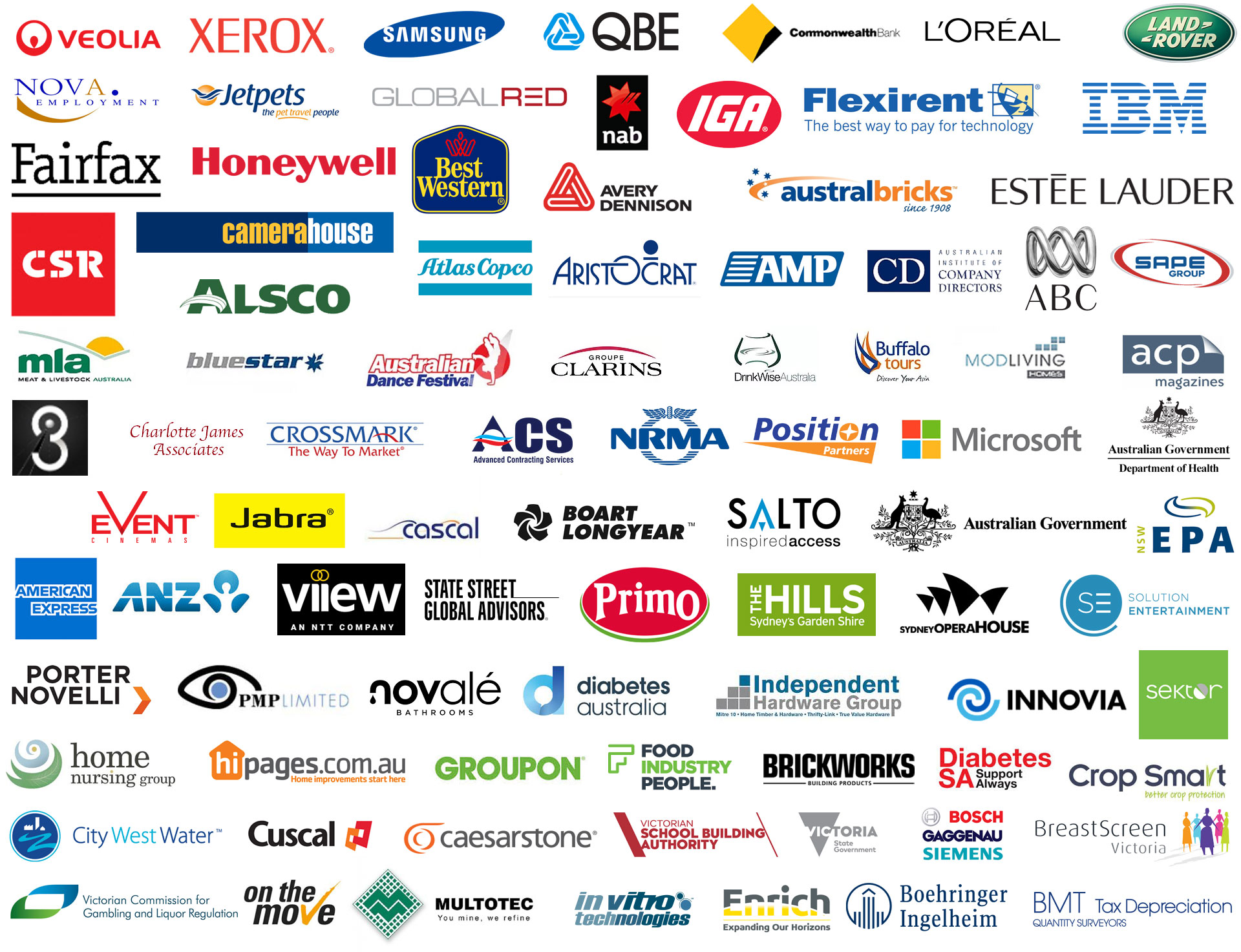 RECENT KONA RESULTS | CASE STUDIES
Our Sales Training is comprehensive and interactive. This Sales Training Case Study is based on a National Distributor of Industrial Products where the Sales team was losing market share. The Sales Training involved intensive workshops, exercises and daily take home Sales activities, yielding the following impressive results from the team:
Grew market share from 32% to 40%
Grew profit from $6.5M to $30M
Measured shift of sales force to 'proactive & professional/consultative' methodology
Customers throughout the Channel became 'Recommenders'
EXECUTIVE AND LEADERSHIP TRAINING AND MENTORING/COACHING
This Case Study looks at the Executive and Leadership Training of a Manufacturer and Distributor of PE Piping who were unable to manage as well as sell at Senior Decision-Making Levels. It involved a lot of one on one Executive Coaching and Leadership Mentoring, resulting in:
Average order value increased to $3500! (+6363%)
Handling (manufacturing, delivery & administration) costs dropped 47%
Sales team now engaged in higher level sales as a matter of routine
Operation is highly profitable
Sales targets were achieved consistently
Financial year targets were increased by 120%
The following Account Management Case Study focuses on the Account Management team of a Medical and Pharmaceutical company. As well as work-shopping the team, the Account Management Training also involved customer interactions and individual customer account planning, resulting in:
Hitting 140% of target (and growing)
19% up on last financial year. Includes 3 record months
Relationship with all clients moved from a product features/merchandising role to understanding and adding value to their clients' businesses
Massive penetration into what were 'reluctant recommenders' in both hospitals and pharmacies
Increased rotations in hospitals and shelf space in pharmacies
Our Power Training is world class. Facilitators are interactive with participants during the Power Hour Training sessions, ensuring they learn how to apply what they have been taught. The following organisation's sales team was failing to make enough appointments, so with Sales and Power Hour Training, the results were outstanding from the team:
In one Power Hour the whole sales team made 431 appointments with new prospects!!!
In Power Hour one team made 237 appointments!!
In an Induction Power Hour a group of New Recruits made 157 appointments, after only 3 days on the job!
KPIs now being smashed
Results doubled in 8 months
Power Hour training for another team to sell over $1,200,000 of top end building products in ONE HOUR
Our Sales Management Training is based on the Trainers as Managers Program we run and yields very strong, rapid results. This Sales Management Case Study looks at an International Manufacturer & Distributor of Building Products company that had a "comfortable and underachieving" sales team, with a "set-in-their-ways" management team. The Sales Management Training involved a complete assessment of the reputable company, with the following profit yielding outcomes:
Replaced 70% of the sales team
Replaced 80% of the Sales Management team
Grew market share by 5% in a declining market
Measurement of sales force increased by 17% to 'proactive & professional/consultative' 
Our  Sales Pipeline Training does not end with the workshop, support in pipeline management is provided after the training, as with all our courses. This particular Case Study looks at the operations of a Transport Organisation who's sales team was consistently missing target. They engaged KONA for intensive Sales Pipeline Training, with the following results:
Increased customer bookings by 15% overnight!
International Business up by 7%
Domestic Business up by 16%
IP now retained in-house and being delivered to new recruits
Our Call Centre Training focuses on building rapport with a customer, interaction and communication techniques. This Call Centre Training Case Study looks at the changes made within a call centre of a major credit card company, resulting in:
60% increase in productivity
70% increase in customer satisfaction
Increased customer retention by over 12%
The KONA Customer Service Training is recognised globally for the results it produces and ROI. This Customer Service Training Case Study looks at a national retail chain that was consistently under-performing and it had a Customer Service team with very low moral and productivity. After taking part in the Customer Service Training, the team's performance and perspective had made a dramatic turn-around:
"We used to have only 2 people out of 10 on target. Now, with their training we had 8 out of 10 on target last month."
"I am getting more customers coming back to me"
"I am selling more add- ons"
"My time with the customer is being better spent as I am building better relationships and quicker"
"I am able to match products to the customer more effectively and the customers have been happier with their choice"
"The sales process is now a lot less intimidating"
"The customers are more relaxed as my approach is more personal and in depth"
"The customer came back & asked for me" because "You are the first store that has known what I want"
"I was able to break down barriers quicker and we got down to business quicker"
"We built rapport quicker as we were more conversational and both of us were more relaxed and less pressured"
"I am able to give better service to the customer as they trust you more"