Executive Leadership and Mentoring
Do You or Your Team Require Executive and/or Leadership Mentoring to Reach Your Full Potential?
Do You or Your Team Require Executive and Leadership Mentoring to Reach Your Full Potential?
Are You Seeing Talented or High Potential Individuals Plateau or Under Perform?
KONA's Coaches Help Executives and Leaders to:
Create and communicate a real value vision for the future
Improve current skills and behaviours including people skills, working outside of comfort zones, improving self-awareness, and more
Fast track people with potential through succession planning
Improve leadership team performance through accountability
Evolve silo managers into business leaders
Develop and execute commercially aggressive strategies
Understand and drive the critical processes, competencies and behaviours
Maximise operational effectiveness
"I was so impressed with your training programmes, I felt compelled to write to you in appreciation. Although it was blatantly obvious you were a professional outfit right from our first meeting, your services have far surpassed my expectations.

I have been in sales and sales management for 15 years with 5 different companies and have attended many quality-training programs. During this time I have never experienced a program that adapted its philosophies and methodology so succinctly with a companies industry, market, products and value proposition.

Ultimately! The test of any training program is the results it delivers. Since KONA has worked with James Hardie the sales effectiveness of the team has increased dramatically. But an even more noticeable improvement is the quality of leadership displayed by the sales management team."
Glen Doherty
General Manager Sales
James Hardie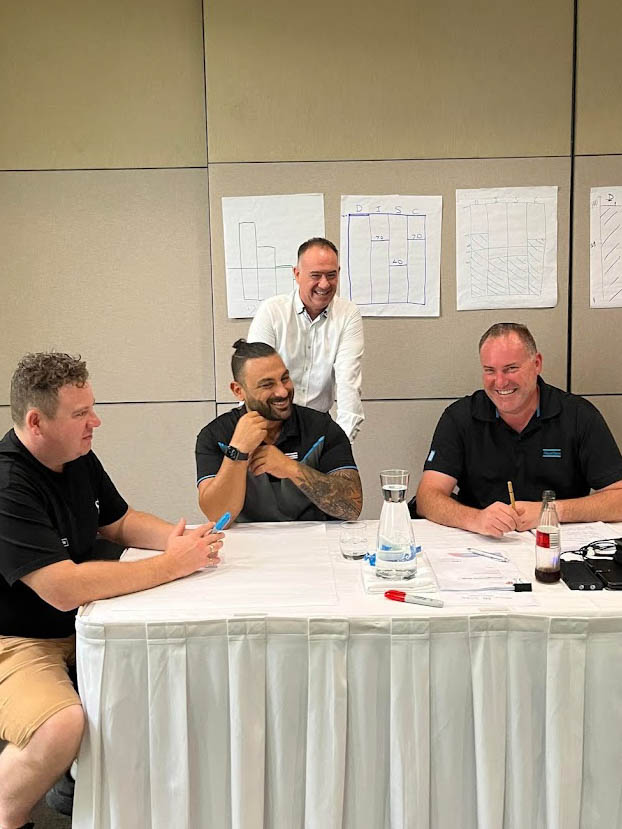 The Results of KONA's Leadership Mentoring are Clear. We Ensure:
Strategy translates to execution
Continuous improvements leads towards operational excellence
Individuals foster a 'culture of leadership'
Leadership abilities are developed at all levels of an organisation, from team leader to general manager
Sales managers become sales leaders
'high-potential' employees become leaders of the now and the future
Developing the next generation of organisational leaders. 
Executive leadership mentoring is crucial for nurturing the next generation of organisational leaders. 
It imparts wisdom, strategic thinking, and decision-making skills. This personalised guidance enhances leadership qualities, accelerates professional growth.
Leadership mentoring ensures seamless succession planning, fostering a resilient and capable leadership pipeline.
Course Outline:
Executive Leadership Mentoring
Note: This Executive Leadership Mentoring course  can be tailored by KONA to suit the your specific needs and goals of your participants. 
The outline can be adjusted to accommodate the desired course duration and depth. Additionally, incorporating your leaders as guest speakers, interactive activities, and real-world scenarios can enhance the learning experience.
Module
Content
Module 1: Introduction to Executive Leadership Mentoring

Understanding the significance of mentoring in leadership development
Exploring the roles and responsibilities of mentors and mentees
Establishing goals and expectations for the mentoring program

Module 2: Leadership Foundations

Defining effective leadership in the current business landscape
Assessing leadership strengths and areas for development
Aligning personal leadership style with organizational values

Module 3: Strategic Thinking and Decision-Making

Developing strategic vision and long-term planning skills
Analysing complex business situations and making informed decisions
Balancing short-term goals with long-term sustainability

Module 4: Communication and Influencing Skills

Enhancing verbal and nonverbal communication for impactful leadership
Building persuasive communication techniques to engage stakeholders
Navigating difficult conversations and fostering open dialogues

Module 5: Emotional Intelligence and Relationship Building

Developing emotional intelligence for effective leadership interactions
Building authentic relationships with teams, peers, and superiors
Managing conflicts and leveraging diversity for innovation

Module 6: Change Management and Adaptability

Leading teams through organizational changes and uncertainties
Developing change management strategies that minimize resistance
Fostering adaptability and resilience in oneself and the team

Module 7: Talent Development and Succession Planning

Identifying and nurturing high-potential talent within the organization
Creating personalized development plans for mentees' career growth
Ensuring smooth leadership transitions and succession

Module 8: Ethical Leadership and Corporate Social Responsibility

Incorporating ethical principles into decision-making and actions
Promoting responsible leadership practices and sustainable business approaches
Building trust and credibility through ethical leadership

Module 9: Innovation and Creativity

Fostering a culture of innovation within the organization
Encouraging creative problem-solving and out-of-the-box thinking
Identifying opportunities for continuous improvement

Module 10: Personal Branding and Professional Development

Crafting a strong leadership presence and personal brand
Setting goals for ongoing professional growth and skill enhancement
Balancing work-life demands and maintaining personal well-being

Module 11: Mentorship Dynamics and Effective Guidance

Building effective mentor-mentee relationships based on trust and respect
Providing constructive feedback and guidance for mentees' development
Tailoring mentoring strategies to individual mentees' needs

Module 12: Networking and External Engagement

Leveraging networking opportunities for personal and organizational growth
Engaging with industry peers and thought leaders for insights and collaboration
Enhancing the organization's reputation through external engagement

Module 13: Case Studies and Practical Application

Analysing real-world leadership challenges and solutions
Role-playing and simulations for applying mentoring concepts
Learning from successful executive leadership mentoring case studies

Module 14: Capstone Project and Reflection

Developing a leadership development plan for mentees
Presenting the plan and receiving feedback from peers and mentors
Reflecting on the mentoring journey and setting future leadership goals