Presentation Skills
Business results are dramatically increased with well-delivered presentations.
7 Reasons Why Most People are Unable to Present Effectively:
Fear and lack of confidence
No purpose: presentations of this type lack meaning and are ineffective
No structure: the result is excessive information, poor clarity and decreased retention
One way communication: the presenter 'TELLS' their listeners, and audiences tune out
A one presentation fits all mentality: it doesn't – different audiences have different requirements
Poor delivery techniques: unsure of body language and interaction and reliance on visual aids
Lack of training: it's difficult to be effective if you are unskilled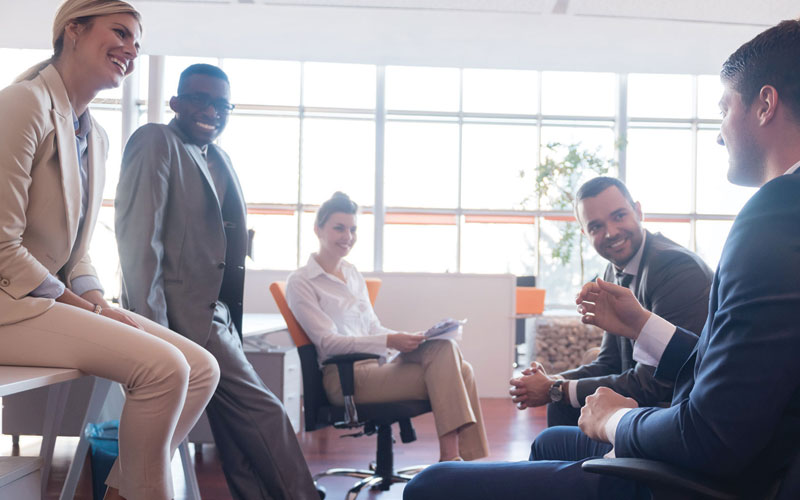 Does your team know:
How to design effective & engaging presentations?
How to select the most suitable delivery method based on the audience, the environment & the message being delivered?
How to master powerful & effective verbal & non-verbal communication techniques?
What techniques to implement for effectively calming nerves?
How to create fantastic flip charts and slides to support key messages?
The effective use of colours?
How to create compelling PowerPoint presentations?
To use videos and audio to enhance the experience?
How to use different techniques to add diversity and interest to engage the audience?
How to pump it up a notch to deliver higher energy presentations?
The KONA Training Presentation Skills Tailored Workshops
The KONA Group's CSO training is a world-class training programme designed to provide the foundations for commercial success by delivering excellence in customer experience.
Our intention is that training should be proactive, enjoyable, engaging and clearly useful. We stand against dull, jargon- and policy-heavy sessions that turn training into something participants feel they have to do, rather than want to do.
The KONA Group's customer service training programmes have a core framework but are adaptable to any sector. The KONA Group's workshops are designed to be practical and interactive, affording each of our team the flexibility to deliver the programmes in a style and format that is personal to them and your organisation.
"It usually takes me more than three weeks to prepare a good impromptu speech." – Mark Twain.
Business results are dramatically increased with well-delivered presentations. KONA Group's Presentation Skills Training & Coaching program will equip you and your team to:
Present with strength, clarity and purpose
Own your space and audience
Present your ideas clearly, concisely and coherently to a variety of audiences
Lead your listeners to a predetermined goal
Have your audience extract the relevant points
Generate action from your presentation and reports
Design and deliver sharp and accurate presentations for many occasions
Speak effectively in prepared and impromptu situations
To discuss how KONA's Professional Presentation Skills Training and Coaching can improve your results contact KONA:
Call: 1300 611 288 | Email: info@kona.com.au