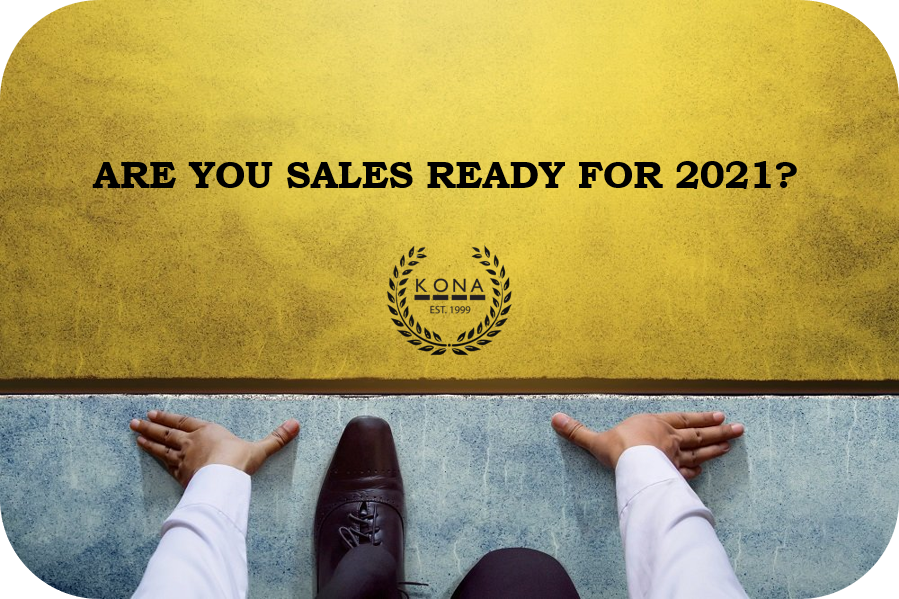 Is your company one of the many forced to cancel the much anticipated Christmas party due to that pestilent C-word, COVID?
Express gratitude to your team and
at the same time prepare your Sales to be successful for 2021
–
invite your Leadership Team to
KONA's
Virtual

Getting
Ahead

Christmas
Retreat
. This
is a light-hearted, knowledge packed one-off 90 minutes Workshop with your Leadership team. Scheduled for November and December. And is ultimately, designed to get you ahead of the competition when 2021 kicks in.

WHY?
Because often employees don't ask for training, but it has nothing to do with their desire to learn. They may be unsure how to ask, afraid of rejection, or under the impression that it will make them look incapable. We have found that most employees crave opportunities for professional development. And furthermore, will be glad if you offer it.
HOW
KONA's
Virtual

Getting Ahead

Christmas
Retreat
addresses
 high-level topics that will significantly impact your business in 2021. This is delivered through our microlearning approach. 
Microlearning has long been used primarily for corporate training where participants learn new processes in short time frames. Consequently, it comes as no surprise that the microlearning market is predicted to grow from $1.5 billion in 2019 to $2.7 billion in 2024 (MarketsandMarkets, 2019).
Microlearning, or learning in bursts, reduces cognitive overload in workshop participants. And one of the biggest results we have seen from microlearning, is how it prevents learner fatigue. Plus it also increases knowledge retention from our participants.
WHAT
You can completely customise your Sales and/or Leadership workshop, or cherry-pick from our high-level topics of 2021.
KONA's

Virtual

Getting

Ahead

Christmas Retreat Workshops

|

90-Minutes Virtual
Effective Communication to Get Ahead of Competitors
Navigating New Products and Services with New Processes and People
Changing the 2021 Mindset: Activity Drives Results
Key Strategies for Q1
Differentiating your Presence in the Marketplace
How to Up the Level of Commitment of Your Team
Techniques to Manage Individual and Team Goals/Aspirations for 2021
KONA's Virtual Getting Ahead Christmas Retreat!
END 2020 THE WAY YOU WANT TO START 2021!
Book your team on KONA's Virtual Getting Ahead Christmas Retreat by contacting us on:
1300611288 | info@kona.com.au