DISC Personality Testing is a World Renowned Assessment If You Need to…
Reduce the costs of hiring the wrong people
Position the right people into the right jobs
Deliver on key objectives and KPIs
Improve team performance and communication
Increase individual and team motivation and retention
Tackle Internal Issues not being addressed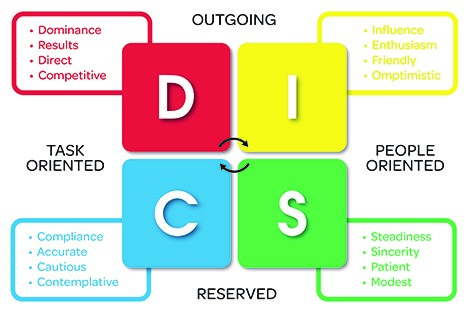 Contact KONA today and receive 25% off every DISC Personality Test you book.
Contact KONA's DISC Specialist today on 1300 611 288 SMS 0481965405 or email info@kona.com.au.
Based on Australian Organisations, Culture and Behavioural Styles
KONA Group uses DISC Profiles Australia (not American Personalities) and provides a range of insights into your team's behavioural styles and preferences including:
How they like to be Communicated with
What Motivates them
Their Attitudes and Fears that hold them back
Their Strengths and Weaknesses that affect their work
Their Work and Job preferences
How they do, or don't, Handle Conflict
Their and Your Leadership and Management Styles
Debrief and Application Workshops Customised to Your Organisation and Team

Having completed the Online Profiles KONA customise every Debrief and Application workshop to your team to help your people gain a better understanding of themselves, and develop insights into the impact that their behaviour and communication style has on others.
DISC workshops are unlike anything you may have experienced before!
High energy, activity based and full of information and tools that really help people work with each other in a more productive way.
DISC Personality Tests can also be integrated with any of KONA's Customised Sales Training; Sales Management Training; Call Centre Training and Customer Service Training programs.
So contact KONA's DISC Profiling Specialist today and call 1300 611 288 SMS 0481965405 or email info@kona.com.au.