Empathy is important for good leadership, but too much can be an issue.
Rather than carrying the responsibility of empathy, leaders can learn to experience compassion.
Being compassionate can:
Change how leaders engage with their teams

Benefit all parties

Alleviate burden from leaders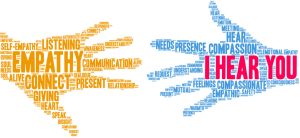 Here are 4 benefits of being a compassionate rather than empathetic leader.
1. It Is Easier To Make Decisions Based On Compassion Rather Than Empathy
Being empathetic means we take on the emotions of the other person and feel what they are feeling.
Other than making the other person feel less alone, empathy doesn't offer any solution.
Empathy is considered impulsive- Compassion is considered deliberate and conscious.
When being compassionate we have the clarity of mind to reflect on the situation and make wise decisions.
You can ask the person 'What do you need?'. This will better inform you on how you can help.
2. Compassion Over Empathy Allows You To Put Emotions Aside When Making Decisions
Compassion allows you to:
Take an emotional step back

Act rationally, not impulsively

Think clearly and consciously
3. Empathy Lets Us Join The Suffering Of Others, But Compassion Allows Us To Help
Compassion is essentially recognising the suffering of others and then taking action.
When being compassionate, we take a step away from the emotion of empathy and ask ourselves 'How can we help?'.
4. Why You Need Compassion And Empathy As A Leader
To be an effective leader it is important to connect with Empathy but to lead with Compassion.
A leader needs to be empathetic in order to engage. But we can leverage our empathy to lead with compassion.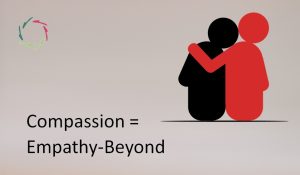 Putting empathy aside to lead with compassion doesn't make a leader less kind, it allows you to better support your team through difficult times.
Are your leadership team compassionate or empathetic?
Contact KONA to discuss how tailored Leadership Training can benefit the leaders in your business!