Advanced Key Account Management Skills for 2020
Delivered online – 3 x 1.5-hour sessions
Sales professionals know their 
product
 and the selling 
process
. Learning how to fully understand the 
people
 they deal with – what motivates, drives, and influences the individual customers to sign on the dotted line is an area we can help you with. Sales competencies are important but how a salesperson applies them largely determines their effectiveness. The ability to understand and adapt their behaviour and communication to that of a customer is a key differentiator between an average and a great salesperson.
Developing an Unfair Advantage! 
Our program gives participants an in-depth understanding of their personal selling style, both the strengths and limitations. Studies have validated that "people buy from people they like" and participants learn a proven and easy-to-apply behavioral identification method that helps them to instantly connect with customers, form stronger relationships, and close more sales. They will distinguish behaviors that help and hinder them in the sales process, as well as specific approaches that frustrate customers and have them buy elsewhere.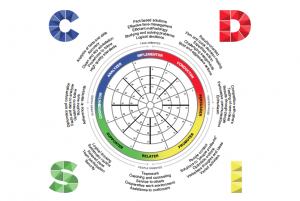 Key Skills Learned Are
Determining their style and where it helps and hinders successful selling
Quickly reading the customer's buying style
Understanding the "style match" and likelihood of a successful interaction
Adapting their approach based on the customer's key needs
Turning around their most challenging customer
People are the Key
Maximise your company's most precious assets
Contact KONA Training Today to receive:
Free Sample DISC Sales Profile White Paper on the quality of our profiles Special Pricing for your individual DISC Sales profile Special Pricing for a 3 x 1.5-hour session (one on one) virtual workshop Certificate of Achievement. DISC Professional KAM
Virtual Private Workshop Includes:
How to Read your Profile How the Simple 4 Quadrant Model Works Understanding Yourself and Others How to Profile Customers Quality Workshop DISC Material Pre and Post workshop
The DISC Sales Profile
The DISC Sales profile is invaluable for training, developing, and coaching Sales professionals. The profile describes the salesperson's natural sales style, specifically identifying preferences for handling sales presentations, closing the sale, and customer service excellence. It also defines their adapted style and how they are changing their behaviors to succeed in their current environment. This Sales profile offers tips on how to better adapt to (or blend with) the customer's style. This knowledge will help the sales professional create positive iterations for any behavioral style.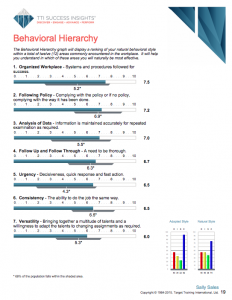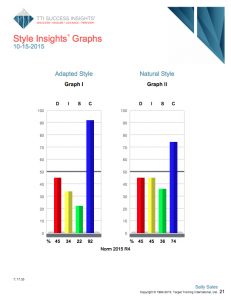 Get a Complimentary Introduction to DISC E-Book
Insert Download Button.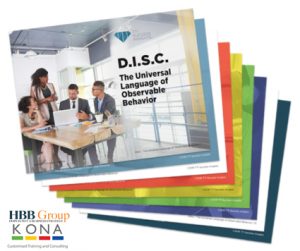 More KONA Training Academy Workshops
All our training modules are available as virtual workshops. Download our KONA Training Academy Brochure here.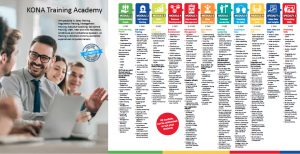 Contact KONA Training today.
Info@kona.com.au
| 1300 611 288 | Text 0431 799 379
or
email info@kona.com.au