We all get them, the "annoying" telephone calls from someone trying to sell you something you absolutely don't need. That is not what you want as your strategy right? Thankfully, there are other ways.
Sales Outreach has come a long way and has evolved to something quite different from pure cold calling. And as the field continues developing, you need to keep up with it. With the help of research and new techniques, you can improve your Sales Outreach Strategy and make it more effective in today's current climate.
Consequently, a rise in engagement, conversion rates, and profits is likely to follow. So don't hesitate, because as we teach in our workshops, Activity Drives Results, and therefore, with a better Sales Outreach you will get better results.
WHAT IS SALES OUTREACH?
Sales Outreach is the process of engaging with prospects who meet your customer profile. That is, with the goal of bringing them into the Sales pipeline and converting them into paying customers.
Moreover, the rise of inbound marketing has greatly increased the number of channels for the modern marketer. But it has also increased the noise that we need to learn to cut through if we are to reach the modern B2B buyer.
Consequently, and partly as a response to the noise, outbound marketing has been modernised. Prospecting has become a key part of the marketing mix. Crucially, it allows highly targeted Sales Outreach to deliver personalised messages to key decision-makers.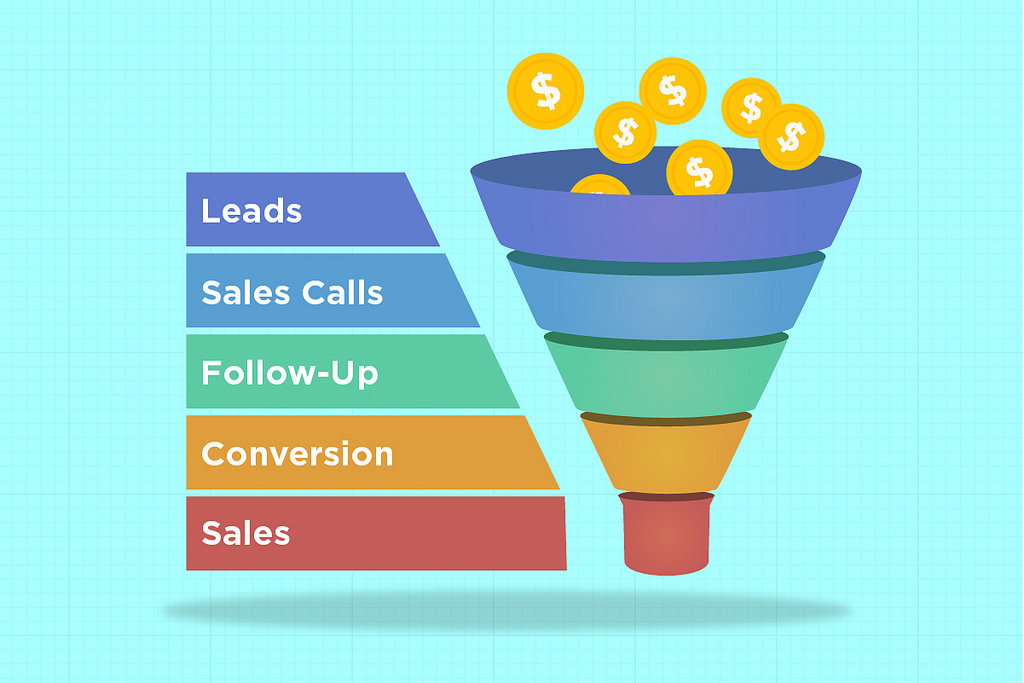 SALES OUTREACH STATISTICS
Cold Sales Outreach is a vital part of starting conversations with potential customers. The merits of this, and which methods of Outreach are most effective, are revealed in some surprising statistics.
The average Salesperson only spends a third of their day actually selling
40% of Salespeople say prospecting is the hardest part of their job

(HubSpot)

60% of B2B buyers say no four times before saying yes
48% of Salespeople never even make a single follow up attempt

(Invespcro)

It takes between eight and 18 calls to actually connect with a buyer

(Brevet & TopoHQ)

Salespeople spend the equivalent of an entire day each week writing emails

(HubSpot)

70% of unanswered Sales emails aren't followed up

(Yesware)

Follow up emails generate 77% of prospecting campaign responses

(Sopro)

80% of prospects prefer Sales discussion over email compared to any other medium

(HubSpot)

Email marketing is almost 40 times more effective than social media marketing for new customer acquisition

(Brevet)

89% of marketers say that email is their primary channel for lead generation

(Copper)
WHAT ARE THE BEST WAYS TO IMPROVE YOUR SALES OUTREACH STRATEGY?
If you notice that you're not reaching your Sales goals, it might be time to work on your Sales Outreach approach. Does your team have an effective Sales Outreach Strategy in place? Below are 6 Ways to Improve Your Sales Outreach Strategy to get you started.
1. BE PROACTIVE
Remember? We will say it again and never stop drilling it in. Activity Drives Results!
As a business with something to sell, you are the one that should make the first move. This is particularly obvious with outbound Sales Outreach. That is, where the entire concept is that you contact potential clients to close the deal. But even if you're focusing on inbound Sales Outreach, there are things you can do to improve your chances of conversion.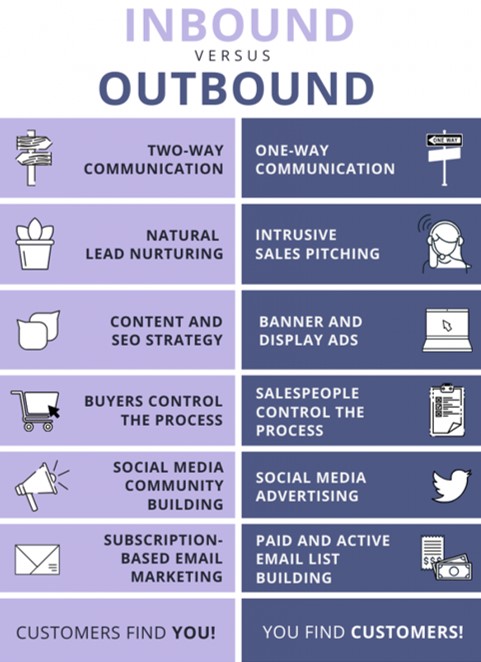 For example, collecting data about your leads, prospects, and existing clients will give you a better idea of who they are and what they respond to. This is addressed in a 90 Minute Virtual Workshop, called The Importance of Information Gathering and Your Sales Outreach Strategy.
Once you have gathered the correct and valuable data from your prospect, you can use the knowledge to improve your approach. That means, from your marketing and branding all the way to your customer services. This process will significantly increase your opportunities of being contacted by interested customers.
2. UNDERSTAND, NOT JUST KNOW, WHO YOUR BEST CUSTOMERS ARE
Having a comprehensive understanding of your customers is key to achieving core business goals.
Whether you're trying to build the customer experience, create more engaging content, or increase Sales. Knowing your customers better than they do is key. That means developing ideal customer profiles and mapping your audience. This is addressed in a 90 Minute Virtual Workshop, called Customer DNA and Your Sales Outreach Strategy.
3. PICK THE PROPER PLATFORM
Who you approach is also going to affect how you approach them.
You want to meet potential clients where they are, that is – using the communication channels they prefer. Virtually everyone uses e-mail these days, so that's a safe bet for Sales Outreach. Phones have been successfully used in Sales for decades, so they will probably work for you too.
What's new in recent years is social media. If you can harness the power of different social media platforms, you can significantly improve your strategy. Just remember to choose the right social media.
90% of top-performing Salespeople now use social media as part of their sales strategy. (LinkedIn)
To Book Your Team on their Sales Outreach Strategy Building Workshop | Virtual Training
Have a think about which channels will work best for your target audience. Cold calling will be the way to go for some.
An approach on social media can work really well for others. Of course, LinkedIn is the go-to network for most B2B buyers. However, if your audience is, say, wedding photographers, then Instagram might be a place they are more active.
64% of sales reps who invest in social media hit their team quota – compared to only 49% of reps that don't use social media. (LinkedIn)
Cold email outreach is a proven tactic that delivers the highest lead rates and marketing ROI. And as the above figures show, four out of five B2B buyers prefer to be contacted by email over any other medium.
4. PERSONALISE EVERY APPROACH
Personalisation is where it is at these days. It is in fact, one of the most effective tactics for both marketing and client retention that you can possibly invest in. It makes your efforts more relevant for the individual client. But also, it makes them feel important and special rather than just another number.
Every person you contact should believe that you typed out an email just for them. Cold email copywriting is an art form in itself, but it's the personalisation that really takes a message to the next level.
By personalising 20% of email content, open rates increased over 40% on average and reply rates increased 112%. This is compared to emails with no personalisation at all. (SalesLoft)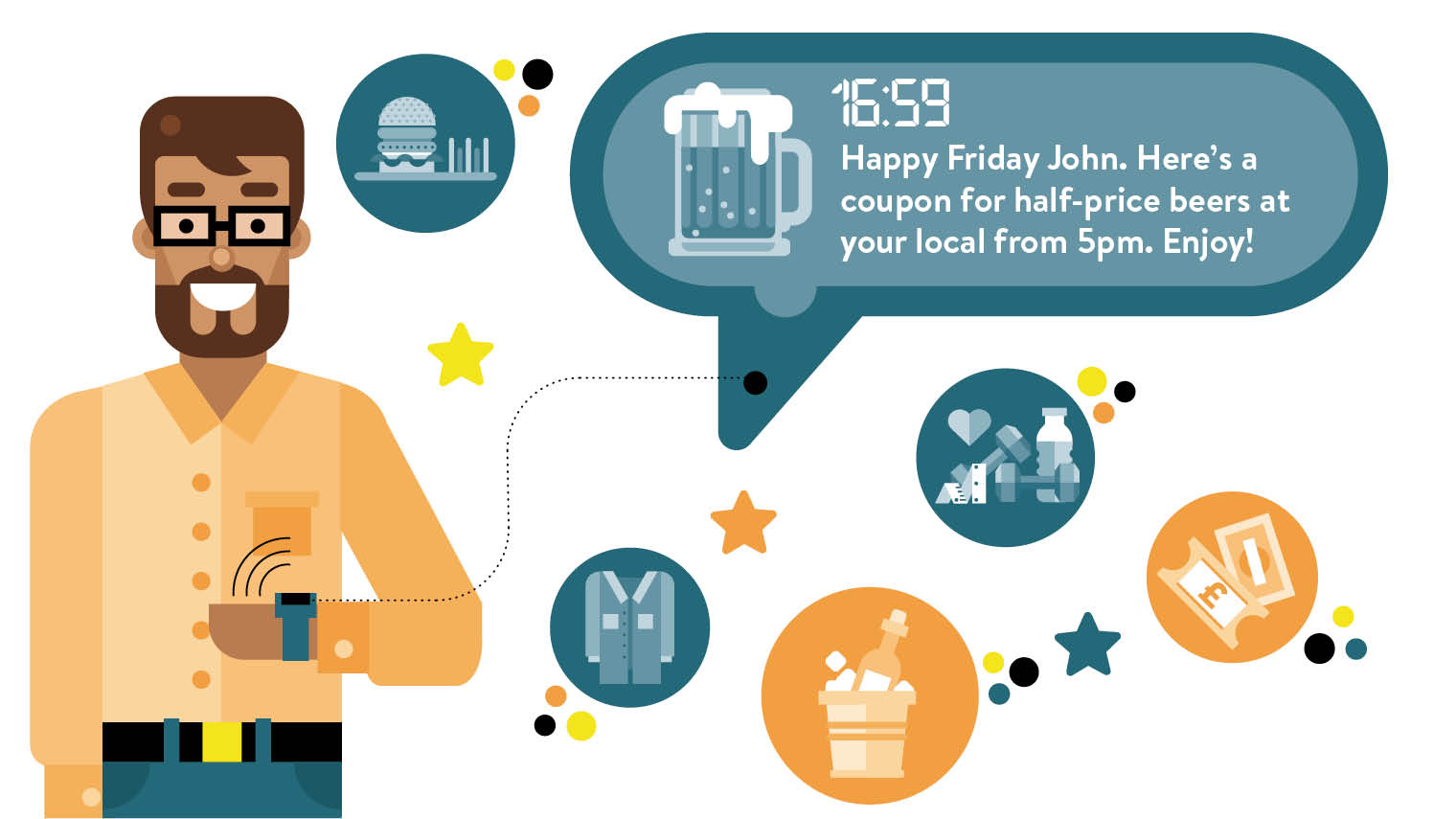 But how do you personalise a Sales Outreach approach?
The first step is collecting as much information as you can. Remember, The Importance of Information Gathering and Your Sales Outreach Strategy?
Equally as important, invest in a good CRM system! This is crucial. A solid CRM will help you collect, organise, and measure data about ALL your team's leads. Then, when your Salespeople contact those leads, they can use information about them to adjust and tailor their Sales pitch to each one. They should use the customer's interests and previous experiences with the business as a starting point to rebuild that all-important rapport. Crucially, they will refer back to emails and conversations and know how to connect with a particular customer and pick up from where they last left off. Finally, your Salespeople can use the data to guide your marketing strategies too. This will consequently increase the number of inbound contacts you get and have a significant growth effect on their pipeline.
Businesses that leverage CRM software sees sales increase by 29%, sales productivity increase by 34%, and sales forecast accuracy increase by 42%. (Salesforce)
5. CHANGE YOUR MINDSET
You have to get into the right state of mind.
You can no longer focus on selling your product, service, or solution. You must focus on communicating as a trusted advisor and industry thought leader. That means focusing on the value and ROI your solution delivers versus the simple features and benefits of the actual product or service.
But how do you change your mindset?
Keep yourself open to new ideas by continuing to learn. Crucially, invest in your team's education with continuous learning and training.
Tailored training involves the use of Sales-based activities designed to spark creativity and help your Salespeople reframe their thinking to value-based selling, rather than basic brand flogger.
The mindset of every Salesperson has the power to drive or destroy their sales. It is up to you as their Leader, to shape a positive, results-orientated mindset.
6. REMEMBER TO FOLLOW UP
Most of the time, a single contact is not going to be enough for conversion. And when your customers are other businesses as well, you need to remember they too are busy people whose first priority is probably not your business.
So don't let them forget about you! Contact them again after a while. If you can, work on building actual relationships. A more personal approach will help you make the Sale. However, know when to hold back as well. Aim for a balanced approach where you follow up without being too pushy.
How do you know when your team needs to improve its Sales Outreach Strategy?
There's never a bad time to improve your Sales Outreach strategy. After all, a better approach leads to better results.
As Leaders, if you're working on your quarterly plans or reorganising things in your business, reconsidering how you do your Sales Outreach techniques should be on the list every time.
But it becomes critical when you notice too many deals are lost and leads are not moving through the Sales pipeline. This will affect your ROI and overall profits, so trying a new approach as soon as possible is a must.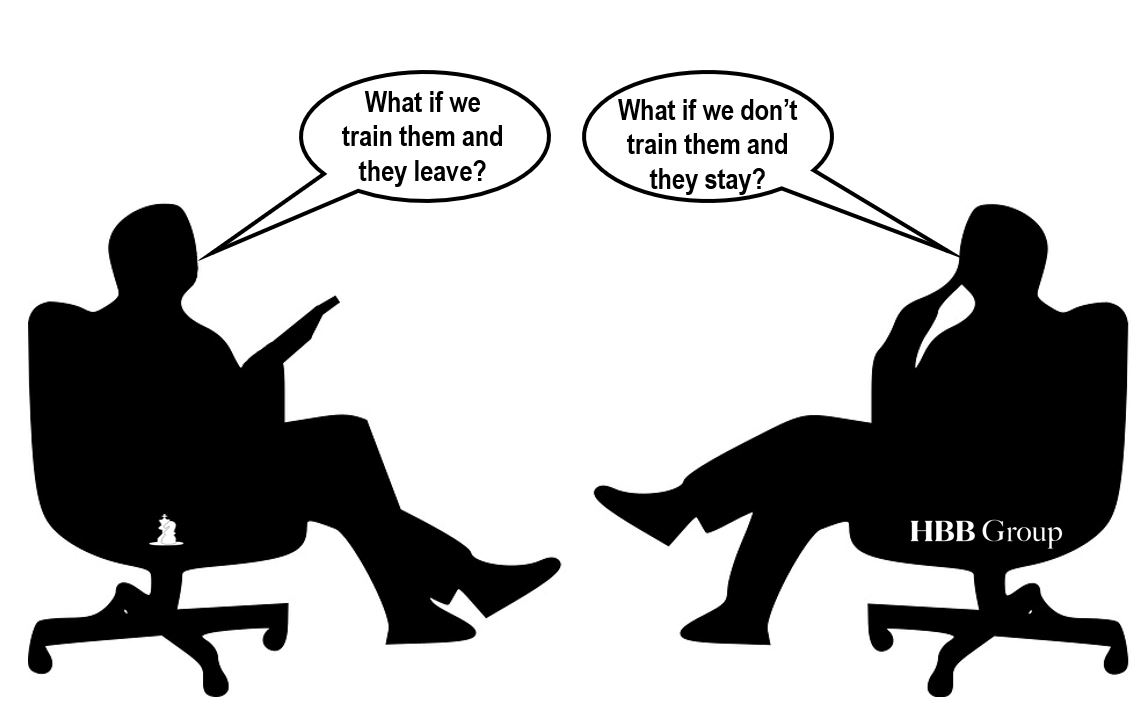 Call us to organise your team of professionals to be part of your bespoke training and build a customised Sales Outreach Strategy. Each focus learning area will be tailored to your team's needs and challenges.
They can be part of 4 x 90 minutes Sales Outreach Strategy Essentials Virtual Workshops. Cherry-pick one or all of the topics below and customise your Team's Learning.
Sales Outreach Strategy Essentials
5 Steps of a Sales Conversation
Front of Mind Awareness
Follow Up and the Sales Process
Maximising Prospecting
POWER HOUR
Prospector's Dozen
Cost = Time + Money
Customer DNA
Upsell and Cross-Sell Strategies
Missed Opportunities
Objection Handling
Closing the Sales Process
Client Meeting Map
To Book Your Team on their Sales Outreach Strategy Building Workshop | Virtual Training
To book Your Team's tailored ↑ Sales Outreach Strategy Building Virtual Workshops, contact KONA on 1300 611 288 for a confidential conversation, or email info@kona.com.au anytime.