It has been just over 12 months since the powers that be declared COVID-19 as a global pandemic. And even a year on, despite Australia's pandemic position compared to the rest of the world, we are still feeling the shock waves. Whether your company is large or small, whether you have experienced serious disruptions in your business or managed to avoid them, if you are a
company leader
, it is likely that the last year has taken a lot out of you. And, it is okay to acknowledge that. It is also okay to congratulate your team – and yourself – for still being in the game. Once you have acknowledged reality and issued those congratulations, take the time to address three powerful questions. These
three questions are inspiring, motivating, and transforming
. We know this because they are the same questions we have asked a multitude of teams we work with delivering
tailored Sales training
across APAC. Consequently, it is these three questions that have resulted in a mindset shift in
Sales teams
, and in turn
smashing their KPIs
. The answers you give to the three questions will help you maintain momentum as you emerge from these challenging times.

Stay Ahead of Your Competition with Tailored Sales Training
Question 1: How Healthy are Your Pipelines, and What Can You Do to Make Them Healthier?
Because of the pandemic, many Sales teams are still finding online lead-generation efforts difficult. As a result, teams are struggling to strengthen their prospecting muscle. Consequently, the skill of maintaining customer rapport has diminished. Never has it been so important to teach your Salespeople how to develop stronger relationship-creation behaviours. This performance gap may have emerged after a long period of time when the prospecting process was minimal or even dormant. Alternatively, they may have gone unnoticed while the
pipeline
was still plentiful. However, the longer the problem remains unaddressed, the more serious the consequences for your team's KPI – and yours!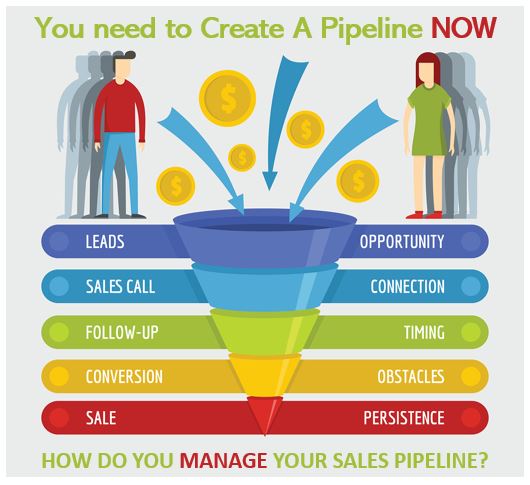 Question 2: Has Your Organisation Turned the Corner on Remote Selling?
Is your Sales team still struggling to
maintain mojo
? Are they struggling to
sell on a virtual platform
still? Or worse yet, are they
falling victim to work from home distractions
?
Virtual and digital selling are here to stay. However, many Salespeople are not equipped to succeed in this new environment. Without the right training, reinforcement, and tools, they are finding that access and engagement with buyers is more and more challenging. If there are skill gaps in this area you are in trouble. Moreover, if the resources and strategies you are sharing with your Sales team are basically the same as the ones you had at the start of 2019, then you are officially at a competitive
disadvantage
. A lot of Sales has moved to
online platforms
, is your team up-to-date?

Stay Ahead of Your Competition with Tailored Sales Training
Question 3: What are you, Personally, Doing to Help Protect Key Customer Relationships?
Pay close attention.
Your key customers are seeing more of your competitors these days
!
And your competitors, in the current environment, are pulling out all the stops to secure their business. Contact with key relationships needs to be nurtured and secured. And ultimately, a
C-level to C-level
contact is one of the best ways to secure them.
You personally need to be close to your most precious accounts.
It should be a top priority to work with your Sales team's pipeline. Also, consider taking part in regular business-review meetings with key relationships.
Put simply, keep working on that emotional connection with your client – you know your competition is!
To
Stay Ahead of Your Competition and Update Your Team's Selling Behaviour
contact 
KONA
for
Tailored Sales Training
on
1300 611 288
 for a confidential conversation, or email 
info@kona.com.au
 anytime.