Garret Norris – KONA Group CEO
Although at face value the term may give the wrong impression, a Disruptive Leader is in fact someone that drives innovation and welcomes change. Just like everything in our world today, leadership should be an everchanging process.
Disruption in the workplace is no longer considered 'negative'. In fact, quite the contrary. Disruptive leadership is vital for progression and success in business.
The Difference between Disruptive Leadership and Complacent Leadership
It can be extremely difficult to change the way people get things done in the workplace and break old habits.
A disruptive leader can keep the business on track while also making necessary changes. Disruptive leadership can produce better products and more efficient and effective processes. Disruptive leaders aren't afraid of change.
On the other hand, a complacent leader typically feels calm and content with their abilities and position, which ultimately prevents them from trying harder or making changes. Complacent leadership can lead to:
Low performance expectations
Lack of feedback
Unclear objectives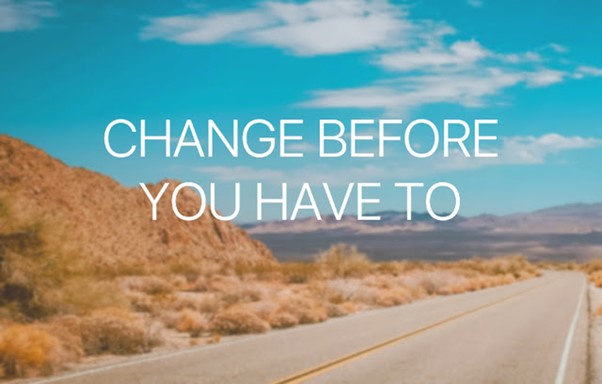 Benefits of being a Disruptive Leader
A Disruptive leader will not only embrace change but will impose it before they no longer have a choice.
Did you know that almost 40% of companies that made the Fortune 500 list in 2010 have now closed down. There are only 3 that are still in the top 10.
Disruptions can lead to lower profits in the early phases. Because of this, so many businesses don't change the way they operate, despite changing markets.
What are the Characteristics of a Disruptive Leader?
A disruptive leader doesn't simply implement change for the sake of it. There is strategy behind it that aims to add value to the business. They typically display these traits:
Decisive & Inspiring
Businesses need leaders that can make tough decisions. A disruptive leader will have a vision for the future and can lead their team in the right direction. They inspire their team and provide them with the steps and tools needed to achieve their goals.
Bold in pursuing Truth
A disruptive leader is constantly testing new ideas.
They aren't afraid to speak up when something isn't working or doesn't align with their vision.
They know that "honesty is the best policy", and they don't waste time by avoiding the truth.
Open-minded
Disruptive leaders approach tasks looking for ways they can be improved. When an idea doesn't work, they move on. They want to hear ideas and feedback from their team, and they see failure as a learning opportunity rather than a barrier.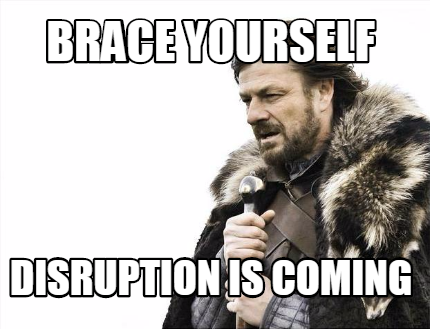 Understanding
A disruptive leader understands that disruption can lead to uncertainty among their team. They have the ability to ensure everyone remains focused on their job through the disruption.
They are comfortable and compassionate in the chaos of change.
Business focused
Last but not least, they are product and customer-centric. A disruptive leader is focused on improving products or services to ensure they meet customer needs while remaining realistically priced. They are always focused on improvements.
Importance of Leadership Training for Disruptive Leaders
Are you a leader that is sceptical of change?
There is an endless list of businesses that didn't change to keep up with the market.
Some notable examples are Kodak, Blackberry & Blockbuster just to name a few.
Leadership training and coaching is so important for leaders that are struggling with or avoid disruptions. Leadership training promotes the development of key skills that are crucial for all leaders in today's business world.
A business leader needs to be confident to guide their teams through periods of change, whether that change is big or small.
They need to have excellent communication skills to encourage people to trust their vision and foster a safe environment for employees to change.
KONA's Leadership Training programs are results-focused and will guide your leaders out of 'survival mode'. They ensure strategy translates to execution to achieve real outcomes that are reflected in your bottom line.
Contact KONA today to discuss how our Leadership Training courses can be tailored to your business needs.
Call 1300 611 288 or Email info@kona.com.au
---