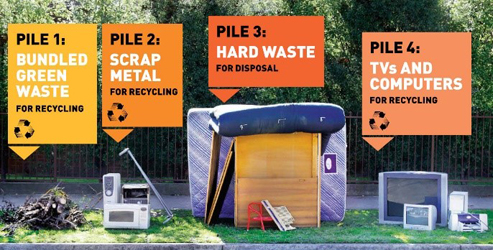 One of the best Sales Managers I ever had was Rubbish Removal specialist called 'Cowboy'. His business was to drive to appointments in his 2 ton tipper truck, going to building sites to pick up all the bricks, end cuts and rubble that builders left behind on site; then onto a deceased estate or house clearance to pick up old furniture and home wares; then onto unit blocks to pick up garden rubbish. Often in a day he would do anything up to 25 pickups, as well as chasing up leads, closing sales and collecting payments, and he never wasted a minute. Apart from working mums he probably squeezed more out of the hours in a day than anyone else I ever met! From about the 12th of December to the 12th of January KONA clients are either thinking about going on holidays or are on holidays so they don't always run Customised
Sales Training
,
Call Centre Training
or
Sales Management Training
workshops in that month, preferring to wait for all of their people to be back on deck to kick start the New Year. And I get bored! Enter Cowboy who offered me a month of physical work in the sunshine, out of the corporate suit, in workboots, T-shirt and big hat, running, lifting, pulling, carrying, and loading. It was an offer to be paid to get fit and I grabbed it. So why was Cowboy one of the best managers I ever had? Because he actually managed and coached me and wasn't afraid to micro manage me until I could
demonstrate
I knew what I was doing. Even though 20 years older than him, and I'd been growing the KONA
Sales Training
business for a couple of decades Cowboy didn't take the easy way out and 'empower me'. He realised that in
Situational Leadership
terms I was S1 and S2 and, as this was a new type of work to what I'd been used to, in most cases I actually didn't know what I was doing. So he directed, instructed and showed me how to do the different tasks needed to get through the day safely, effectively and profitably. He instructed me, then showed me, how to lift without injuring my back, how to pack a truck without wasting space, how to clear a home and site without wasting time double handling. Regardless of age and experience he wasn't afraid to manage and coach my activity until he knew that I could demonstrate that I could do each task properly. (It did help him that when he called me a "Dickhead" then told me to "get my f…ing act together and pick up the cabinet properly" I don't run off to
HR
or
Fair Work Australia
and complain about him!) We are in a strange time in business nowadays where organisations' managers and owners are getting hammered by legislation, competition and customers. This is leading to many managers taking the path of least resistance and empowering their people, hiding behind the excuse of "being so busy". Don't get me wrong – empowerment is fine but ONLY when a Sales Person is consistently over target. Managers might be busy but are they working on the most important task a manager has: to develop and coach their people so that their people can achieve their KPIs. Anything less is just poor management and begs the question: is their Sales Person's poor performance the Sales Person's fault, or the
Sales Managers
fault?
Going forward:
So here are 3 questions to help a
Sales Manager
become a better
Manager As Coach
:
How clear are your Sales People on the 4 specific and exact Key Activities they need to focus on that will help them consistently fill their Sales Pipeline and Hit Their Targets.(Not to be busy and fill their diary, but Activities to Hit Their KPIs).
How often do you actually SEE and HEAR them demonstrating these Key Activities when speaking to customers?
What are you going to do as their Manager and Coach to improve the way each of your people demonstrate their 4 Key Activities when speaking with customers?
If you are not sure then give Cowboy a call! Alternatively, if you would like to discuss how KONA's 
Sales Training
, 
Sales Management Training
 and 
Call Centre Training
 will improve your organisation's results, contact
Glenn Dobson
today on 1300 611 288 or 
info@www.kona.com.au
 or text 0425200883. The 
KONA Group
 is Australia's Leading provider of Customised 
Sales Training
 and 
Sales Management Training and Coaching 
 and provide customised training programs that include: 
Sales Training & Coaching, 
Key Account Management Training, 
Call Centre Training & Coaching, 
Negotiation Skills Training & Coaching
, 
Conference & Motivational Speakers,
HBDI
and
DiSC Personality Profiling
and more.