WHAT HAS UNRAVELLED OVER THE LAST TWO DECADES?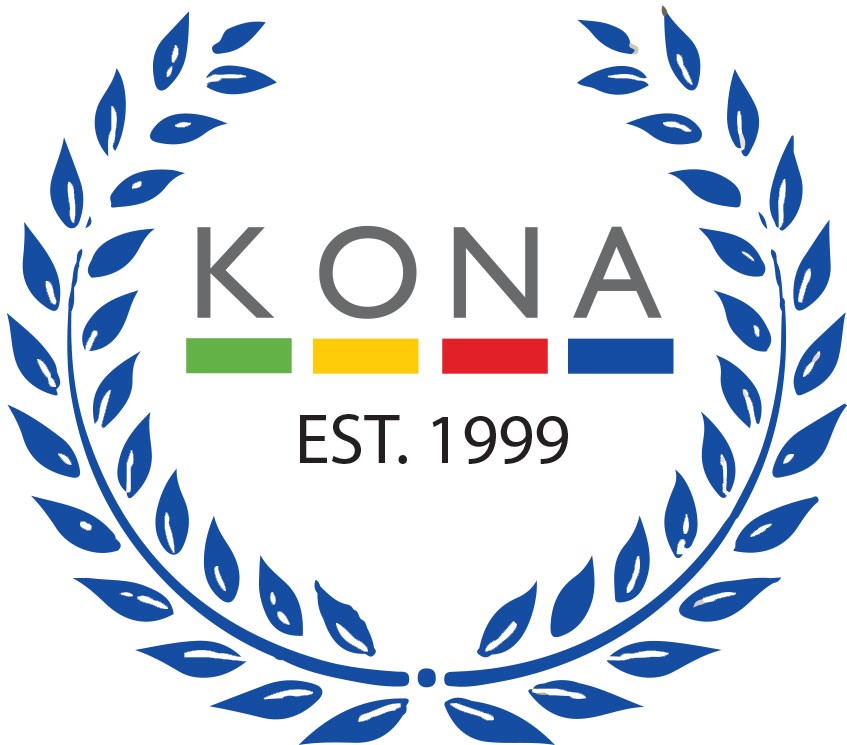 This month KONA is celebrating 20 years of gratitude.
During our company's time of growth and success, many events have unfolded.
Here is a snippet of the last 20 years in the workforce:
Year
Date
Event
2001
Australia celebrates centenary of federation.
25 February
Death of Donald Bradman aged 92 in Kensington Park, Adelaide, South Australia.
Western Australia adopts a uniform Age of consent of 16.
Boat load of asylum seekers is rescued by Norwegian ship, leading to the Tampa affair.
Australian forces deployed to War to topple Taliban for supporting Al-Qaeda
10 November
2001 Australian federal election: John Howard is reelected as Prime Minister.
2002
12 October
2002 Bali bombings, the deadliest act of terrorism in the history of Indonesia, killing 202 people (including 88 Australians).
2003
Australian military deployed to Iraq War to oust the Saddam Hussein regime for serial non-compliance with the 1991 Gulf War Peace Treaty.
Northern Territory introduces uniform Age of consent set at 16 for everyone.
New South Wales becomes the last State to have a Uniform Age of Consent at 16 for everyone.
Australia hosts the Rugby World Cup, with the home side losing the final to England.
19 September
Slim Dusty, Country Music Singer and Musician Dies aged 76.
2004
9 September
A bomb explodes outside the Australian embassy in Jakarta, Indonesia.
9 October
2004 Australian federal election: Howard Government (Liberal–National Coalition) wins fourth term and defeats Mark Latham led Australian Labor Party.
2005
December
Sydney beachside suburb of Cronulla sees a protest against the alleged bashing of a beach lifeguard, developing into an alcohol-fuelled, racially charged riot.
2006
15–26 March
The Commonwealth Games are held in Melbourne.
8 September
Death of Peter Brock, aged 61
Australian Forces are again deployed to East Timor to help stabilize the country.
2007
Australia avoids recession amidst Global Financial Crisis (to 2010)
24 November
2007 Australian federal election: Kevin Rudd (Australian Labor Party) defeats John Howard (Liberal–National Coalition) to become the 26th Prime Minister of Australia.
2008
22 January
Heath Ledger Dies from an accidental prescription drug intoxication.
2008
13 February
Kevin Rudd leads bi-partisan Parliamentary to formally apologise for the Stolen Generations.
Longest heatwave for an Australian capital city recorded in Adelaide.
15–20 July
Sydney hosts Catholic World Youth Day
5 September
Quentin Bryce assumed office as Governor-General of Australia, becoming the first female to do so.
2009
7 February – 14 March
Black Saturday bushfires: Massive bushfires swept across Victoria, resulting in 173 fatalities.
2010
23–24 June
Julia Gillard challenged and replaced Kevin Rudd as leader of the Labor Party to become the 27th and first female Prime Minister of Australia.
17 October
Mary MacKillop canonised as Australia's first Saint of the Roman Catholic Church.
21 August
2010 Australian federal election: Election results in hung Parliament and narrow victory by Julia Gillard (ALP) over Tony Abbott (Lib-Nat Coalition); Liberal Ken Wyatt becomes the first Aboriginal elected to the Australian House of Representatives
2011
Queensland is affected by major flooding followed by Cyclone Yasi.
2012
1 July
Carbon price introduced by the Gillard Government.
2013
21 March
Julia Gillard apologises to victims of forced adoption practices for removal of babies from predominantly young single mothers
26 June
Kevin Rudd defeats Julia Gillard in a leadership spill, 57 votes to 45. Gillard resigns from parliament, Rudd is sworn in as prime minister.
7 September
2013 Australian federal election: Tony Abbott defeats Kevin Rudd to become the 28th Prime Minister of Australia.
2014
14 July
Carbon price is dropped by the Abbott Government.
21 October
Death of Gough Whitlam, 21st Prime Minister of Australia.
15–16 December
2014 Sydney hostage crisis
2015
20 March
Death of Malcolm Fraser, 22nd Prime Minister of Australia.
15 September
Malcolm Turnbull defeats Tony Abbott to become the 29th Prime Minister of Australia.
The Matagurup Refugee Camp is founded in Perth to defend Aboriginal Rights
2016
2 July
2016 Australian federal election: Malcolm Turnbull remains as Prime Minister of Australia.
2017
Late July
John Cameron sets off the chain of events that became the 2017 Australian parliamentary eligibility crisis.
9 December
Same-sex marriage is legalised by the Marriage Amendment (Definition and Religious Freedoms) Act 2017.
2018
24th August
Scott Morrison succeeds Malcom Turnbull as Australian prime minister.
2019
16th May
Former Prime Minister Bob Hawke dies aged 89.
(source: https://en.wikipedia.org/wiki/Timeline_of_Australian_history)
On the verge of all the changes, along the way Kona Group has always maintained its goal for its clients:
Doubled sales of a B2B sales force in 6 months

Increased revenue of Finance organisation by 20%

Increased sales of a Pharmaceutical client by 19% to achieve 140% of annual target

Increased revenue for a Distribution client by 17%

Increased customer retention of a Major Credit Card by over 12%

Trained a sales team to make 439 appointments in ONE

POWER HOUR

Sales Training

workshop and another team to sell over $1,200,000 of excess stock in another HOUR

Helped raise over $1,300,000 for Charity

Grown KONA from a one-man band to a team that is now part of the HBB Group with a team in excess of 18 Consultants Worldwide
With Training and Coaching Specialists in Sydney, Melbourne, Brisbane, Singapore and Auckland, the
KONA Group provides Customised Training
programs that include:  
Sales Training & Coaching
,
Sales Pipeline Training
,
Key Account Management Training
,
Call Centre Training & Coaching
,
Negotiation Skills Training & Coaching
,
Motivational Speakers
,
Storytelling For Sales
,
HR Consulting
;
DISC and MBTI
, and more.
So, from our first client Fairfax back in 2000, to all of our past, present and future clients we THANK YOU all for your ongoing support and trust, as we really do appreciate it.
If you are looking to increase the effectiveness and results of your organisation, contact:
1300 611 288
info@kona.com.au | www.KONA.com.au
to discuss how we can help you to improve your organisation's results.
Because Hope Is

Not

A Sales Strategy