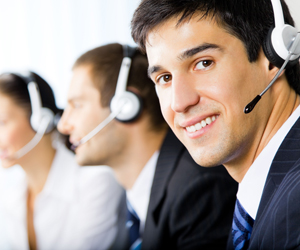 Your Call Centre Team is often the face of your company. Your customers will judge your business based on their interaction with your people and one misstep and everything can be lost. Are you worried about lack of expertise on the part of your sales executives when handling customer queries and complaints? Are their inconsistent achievement of targets and KPIs giving you headaches? Do you want to enhance the customer service experience for your customers? Are you searching for quality customised Call Centre
Sales Training Courses in Sydney or Melbourne
? KONA can help turn around your sales team with customised
Call Centre Training Courses, not some generic, off the shelf, template.
How We Can Help
KONA's Call Centre and
Sales Training Courses in Sydney and Melbourne
are here to help show your customer service executives and managers a more effective and successful way of sales and customer service and here are some of the results we can help you achieve.
Increase in first call resolution
Improved customer satisfaction
Increased customer retention
Improved morale of your executives
Increase the performance culture of your business
Increase in KPIs achieved
Improved cross selling
Reduction in staff attrition
The Secret of Great Customer Service
The secret lies in connecting with your customers. When your executives work with the goal of connecting with your customers, empathising with them, listening to them and understanding their needs, you will see a marked improvement in the results. Our
Call Centre Training Specialists
will show your team what they can really achieve and your team will learn how their attitude affects their customer interactions; learn strategies that increase repeat business; develop their telephone skills and learn how to deal difficult customers. So if you are looking to increase the effectiveness and results of your organisation, contact KONA today on 1300 611 288 or text 0425200883 or email 
info@www.kona.com.au
 to discuss how we can help you to improve your organisation's results. The KONA Group is Australia's Leading Sales and 
Sales Management Training and Coaching
 company and provide
Customised Training
programs that include: 
Sales Training & Coaching
, 
Key Account Management Training
, 
Call Centre Training & coaching
, 
Negotiation Skills Training & Coaching
, 
Motivational Speakers
,
HR Consulting
; and more.