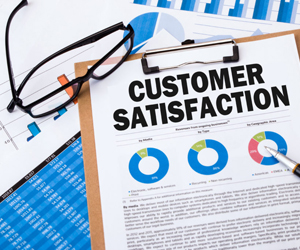 It is surprising how in this Digital Era where collecting and tracking Customer Feedback has never been easier, so many companies don't do it
We all know that Customer Feedback is important; it tells an organisation how it's tracking against it's competitors; what it could do differently; what's working and what isn't. It's a snap shot of where your organisation is excelling and failing at that very moment.
Your organisation, however, does not just operate at a single moment in time, it's a moving, evolving, constantly changing beast. Your staff are human, and invariably, their performance and service will vary from day to day.
Relying on a single snap shot, (particularly in a service-based industry), is simply not enough.
Here at The KONA Group we see this all too often, organisations coming to us with, "But the feedback showed that our customers are happy!" and indeed they were, …Six months ago.
Organisations who are serious about gauging their customers' satisfaction don't just ask for feedback here and there. They employ a Customer Feedback Program: an ongoing means of measuring success and failure, with continuous data that they can track over time.
This data can then be used to improve their products and services and as a result their customers' overall satisfaction.
It becomes part of the Continuous Innovation and Improvement cycle and has a direct impact of revenue and profitability.
Here are our top five reasons why any serious organisation should has a Customer Feedback Program:
1. It will help you make much needed improvements
How do you know if your product/service is proving useful to your customers? Do you know why a particular line isn't selling? Giving your customers an opportunity to provide you with feedback – or better still, actively pursuing it – is the only way to get your ducks in a row.
2. It's the best way to gauge your customers' satisfaction
Noting and measuring your customers' satisfaction enables you to determine if you're on the right track; if you meet, or better still, exceed, their expectations. Storing this data allows you to review it over time and identify patterns in behaviour in relation to your products/services offered, or even your staff.
3. You can act on feedback received, creating better experiences
The main reason any organisation starts seeking feedback is to improve their customers' experience. This leads to repeat custom, sticky customer loyalty, and strong customer advocacy and a means to stand head and shoulders above your competition.
4. Let's make those customers "sticky"!
Consider feedback as an opportunity to have direct contact with your customer and their thoughts on the products or services that you offer. This is your chance to determine if you're on the mark before you lose their organisation.
5. The tracking of regular feedback allows you to make better decisions
Tracking feedback provides you with valuable data, and it's this data that gives you insight into which ideas should be pursued, and which ones should be left on the shelf.
Customers are often happy to share their feedback and experiences, good or bad. So use this to your advantage to get ahead of your competitors.
The KONA Group is Australia's Leading Customised Training and Consulting company. They provide customised programs that include: Sales Management Training and Coaching, HR Consulting; Sales Training & Coaching, Key Account Management Training, Call Centre Training & Coaching, Negotiation Skills Training & Coaching, Motivational Speakers, Customer Insights and Research and more.
So if you are looking to gain insights into what your customers are really thinking, contact KONA today on 1300 611 288 or email: info@kona.com.au to discuss how we can help you to improve your organisation's results.
In addition, if you want to receive a FREE review of your current Customer Satisfaction Program, email Glenn today on Glenn@KONA.com.au.