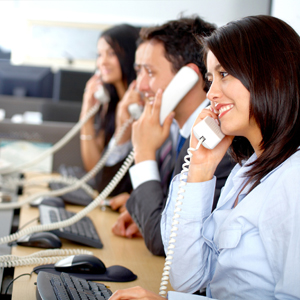 Skilled call centre staff who are truly an asset to your organisation when they are:
Adept at handling different kinds of situations
Convert leads into customers effectively
Transform the Results of Your Call Centre People
If you are looking to transform your call centre employees into confident product advisors, who get results no matter what, contact us at KONA today.
With over 17 years of experience and a proven track record, KONA will help deliver results for your call centre. We will customise your call centre training in Sydney to suit your organisation's industry and goals to ensure you derive the maximum value from your investment.
Call Centre Training and Sales Training Courses in Sydney – How We Can Help
Our specialised, Call Centre training and Sales Training programs will teach your executives to become more confident communicators, overcome objections gracefully and close sales calls effectively. They will learn all the crucial skills to become effective call centre executives including relationship building, cross selling, up selling, closing techniques and even outbound cold calling, when required
We also have Team Leader training programmes exclusively cater to training Team Leaders who will learn how to motivate their teams, improve the KPIs achieved and conduct one to one coaching for the executives.
Call Centre Training and Sales Training in Australia Results
Here are some of the results our clients consistently achieve after initiating our call centre sales training programs.
Reduction in staff turnover
Increase in product sales
Increase in repeat sales
Increased cross selling and up selling
Reduction in average call time
Reduce escalations
Increase the rate of first call resolution
Increased confidence in handling sales calls including outbound calls
Increased customer satisfaction
The Most Effective Australian Call Centre Training Program
When you are looking to truly improve the performance of your call centre executives and team leaders, KONA's Customised Call Centre Training, Sales Training in Sydney and Customer Service Training and Coaching will increase your team's performance and results
Generic, 'off the shelf', by the book, Call Centre Training Courses do not deliver effective results and they are not the best use of your investment if you are looking to develop a highly effective team that deliver the results you need.
So if you are looking to increase the effectiveness and results of your Call Centre and Customer Service team, contact KONA today on 1300 611 288 or text 0425200883 or email info@kona.com.au to discuss how we can help you to improve your organisation's results.
The KONA Group is Australia's Leading Call Centre Training,  Sales Training and Sales Management Training and Coaching company and provide customised training programs that include:  Sales Training & Coaching, Sales Pipeline Training, Key Account Management Training, Call Centre Training & coaching, Customer Service Training, Negotiation Skills Training & Coaching, Motivational Speakers, HR Consulting, DISC and more.
---