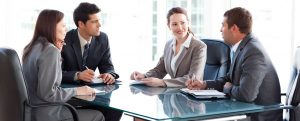 If a marketing team provides leads, a sales team nurtures them to turn them into cold, hard cash. However, in order to increase revenue and profits, the members of both teams have to work like a well-oiled machine for that scenario to be a reality. As a Leaders and Business Manager in your Organisation, you might be well aware of the 'Bell Curve Theory' where 20% of your sales team are top performers, 60% are average at their best and 20% miss their targets on a regular basis. With targeted and relevant holistic and streamlined team, you need to keep a few factors in mind:
1. Take responsibility then diagnose the main issues
If your sales team is not performing to expectations and missing targets, perhaps you hired the wrong person/people, or wrongly promoted someone into a new role because they had been with the company a longer time than their peers.
This regularly happens with long term people who proudly say I have been doing this for 10 years. Is that 10 different years, full of different experiences and capabilities, or 1 year repeated 10 times!!
In addition, have you pinpointed the different roles each team member should have? Far too often organisations make 2 massive mistakes when recruiting for sales people
The recruitment is left to someone from a none-sales role, who has never 'carried the bag'
They advertise for "a strong reliable Account Manager to grow accounts" when the job is actually for a 'Hunter' – someone who can build new relationships, cold call and develop new business. (and vice versa)
Is their performance reflecting their enthusiasm for the job and are you asking your people to do their best – or do what they are best at?
Diagnosing the problem is the first step to recover before those numbers fall any further. The revelations will also allow you to create a Customised
Sales Training
or
Call Centre Training
program without wasting resources on efforts that don't bear fruit.
2. Make sales a team sport but don't ignore individual performance
Once you have completed the initial diagnosis, you will have a clear picture on what drives your team, how well they deal with complex situations and what they lack. Applying this knowledge at the front end will allow you to create targeted and customised
Sales Training and Coaching
sessions and interventions rather than sending them away to a generic, 'off the shelf', course However, in 2017 and this world of digital marketing and gatekeepers, sales teams cannot drive growth in a vacuum and they need help. Marketing teams require data to pinpoint where they should compete, IT requires technology that can help them get that intel via customer interactions and customer service teams need up and cross sell opportunities. When these departments all collaborate with sales teams, profits emerge. As the Leader and Business Manager, coordinating those links falls on you but that also means you have the power to allow sales a seat at the table so to speak. This includes discussing product strategies, sales leads and insights that can aid all three teams to become a well-oiled machine. However, in order to encourage collaboration on this scale, you need to search for opportunities where you can improve and integrate your end to end Sales and Marketing Process. The bottom line is that driving and training a sales team is not a simple discussion in a weekly sales meeting. It is a collaborative organisation wide effort that requires input and support from all major departments to create leads which can be converted fast.
Sales Training
and
Sales Management Training
is also critical when it comes to relocating middle tier performers to the top of the pack. Besides resulting in more convertible leads, you as the Leader have the potential to make this team perform like a single unit rather than separate members who are focused on their personal quotas. The KONA Group is Australia's Leading Sales and 
Sales Management Training and Coaching
 company and provide customised training programs that include: 
Sales Training & Coaching
, 
Key Account Management Training
, 
Call Centre Training & coaching
, 
Negotiation Skills Training & Coaching
, 
Motivational Speakers
, and more. So if you are looking to increase the effectiveness and results of your sales team, contact KONA today on 1300 611 288 or email: 
info@kona.com.au
 to discuss how we can help you to improve your organisation's results. In addition, if you want to receive a FREE Sales Capability Assessment for your organisation, email Glenn today on
Glenn@KONA.com.au