Improve Your Call Centre and Customer Service Team's Skills and Results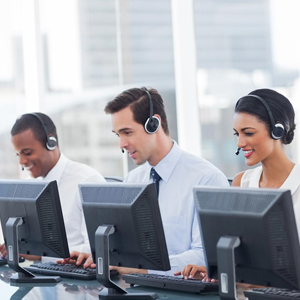 Are you looking to improve your Call Centre and Customer Service team's skills and results?
Do you want to increase your sales and repeat business?
Are you looking to build lasting relationships and increase your market share?
KONA's Call Centre Training programs turn your good people into winning people as your team will learn new techniques, hone their existing skills and become confident customer service partners to your customers
No matter what industry you operate in, no matter the size of your business, no matter the qualifications of your team, if you require results driven, highly effective Call Centre Training, contact KONA today.
KONA Group's Hearts and Minds Call Centre Training program has been crafted over years of experience in Sales Training and Customer Service Training in Call Centres. We will transform your good people into true champions by transforming their behaviour and their performance.
Does that sound too good to be true?
Feel free to go through our case studies and you will find clear evidence that our approach not only works, but it delivers results that will stun you.
So what kind of results can you expect from your Customer Service Training?
Your sales people will:
Improve their productivity and reduce AHT (Average Handling Time)
Reduce Escalation
Increase Customer Retention
Increase sales conversions and revenues
Communicate with confidence and professionalism
Counter objections with confidence
Become effective negotiators
Build strong relationships from the top down
Convert a sales pipeline of inbound and outbound leads and inquiries
Generic, 'off the shelf', by the book, Call Centre Training Courses do not deliver effective results, and they are not the best use of your investment if you are looking to develop a highly effective team that deliver the results you need.
So if you are looking to increase the effectiveness and results of your Call Centre and Customer Service team, contact KONA today on 1300 611 288 or email info@kona.com.au to discuss how we can help you improve your organisation's results.
The KONA Group is Australia's Leading Call Centre Training, Sales Training and Sales Management Training and Coaching company and provide Customised Training programs that include: Sales Training & Coaching, Sales Pipeline Training, Key Account Management Training, Call Centre Training & coaching, Customer Service Training, Negotiation Skills Training & Coaching, Motivational Speakers, HR Consulting; DISC and MBTI, and more.