The Importance of Sales Team Independent Reports
The challenge faced by many Sales Leaders and Managers today is how do you measure your Salespeople's capabilities? Moreover, how do you get objective feedback about your Sales team's performance? And ultimately, how do you create a learning program based upon this information? A successful Sales team must be able to be independently measured. That is, facts that help provide information on your team's strengths and weaknesses. This objective feedback is achieved through Sales Team Independent Reports. Ultimately, detailed data from Independent Reports allows us to get direct feedback right away. That is, without collecting information from customers or having to conduct questionnaires.
Sales Team Independent Reports
Sales Team Independent Reports extract valuable information and insights from your Sales team. As well, it defines how they operate. Most importantly, the findings result in increased:
Productivity and ROI
KPIs and Hitting Target
Customer Loyalty and Retention
Business Value
Performance and Profit
Sales Team Independent Reports can uncover challenges within your team. Consequently, if these challenges are not addressed, they can result in decreased performance and profit. Listed below are
5 Hidden Problems in Your Sales Teams
. Subsequently, these are just a few core issues we have discovered in recent Sales Team Independent Reports.
DO YOU KNOW WHO IS DOING WHAT IN YOUR COMPANY AT THE MOMENT?

FOR YOUR SALES TEAM INDEPENDENT REPORT
1. VAGUE ON VALUE
Many salespeople excel at highlighting product features and benefits. But many also often fail to communicate the value, which is equally, if not more, important. Salespeople need to be taught how to put themselves in the position of their prospect. Here is a start:
can your Sales team answer these three crucial questions when interacting with their prospects:
Why should this product or service matter?

How will it help prospects do their jobs better?

What Is In It For Them (the prospect)?
If your salespeople can not unpack complex and competitive product and solution information, into concise and articulate value propositions, they will not be effective.
2. USE OF NEGATIVE LANGUAGE
Effective Sales means having the ability to make minor changes in your conversational patterns. This can truly go a long way in creating happy customers. Language is a crucial part of persuasion. And people (especially customers) create perceptions about you and your company based on the language that we use.
3. CLOSED OFF BODY LANGUAGE
Body language provides incredible information on what people are thinking. Ultimately, it accounts for more than 60% of our communication. Subsequently, your body is saying a lot about you during a Sale. Consequently, cues arise from seemingly minor things like. That is, even down to the micro facial expressions you make.
Therefore, body language influences how customers feel about your interaction with them. Crucially, your posture and eye contact play an important role in your Sales success. Ultimately, it affects whether your customers' have a positive or negative impression of the business. But body language can be used to your advantage. Simply, this can be achieved by applying key techniques consciously to your interaction with customers. Some of these include:
Strong Eye Contact
Learn to Use your Voice Effectively
Do Not Cross Your Arms
Keep and Open Stance
Fidget.
SMILE (even on the phone!)
DO YOU KNOW WHO IS DOING WHAT IN YOUR COMPANY AT THE MOMENT?

FOR YOUR SALES TEAM INDEPENDENT REPORT
 4. HEARING BUT NOT LISTENING
Sales is is based on listening to people and helping them with what they need. However, instead of listening, hearing has becoming increasingly prevalent. Indeed, you might be wondering what difference there is between the two. Undoubtedly, we need to understand this to also realise the crucial importance of listening. Importantly, listening is an active skill which involves the words spoken, but also the nuances beneath them. Furthermore, it is associated with emotions and tone. Basically, these traits are what a good listener observes, compared to just hearing the words.
5. BRAND IGNORANCE
Brand knowledge is one of the core skills for Sales teams. It is the understanding of your company's offerings that guarantees the success of the Sales. The more you know, the better you get at delivering Sales excellence. A lack of brand knowledge not only reflects on the employee's ability, but also on the company overall. That means, the customer will assume that sufficient training hasn't been provided.
Consequently, being able to spot the signs of when employees need to improve their brand knowledge is essential. Indicators include:
I) Poor Application of Knowledge
An obvious indicator is your Sales team not being able to apply their knowledge in real life situations. That is, there will be times when different types of customers are looking to buy the same product.  So, if a Salesperson is reeling off general features that the customer can't relate to, they are unlikely to retain that customer.
II) Lack of Passion and Belief
Brand knowledge allows your Salespeople to become more confident and efficient. Additionally, it vastly improves communication skills. That is, customers are more likely to interact with Salespeople who are passionate about the brand. And as a result, customer approval will create a more trustworthy image of the company.
III) Lacking Confidence
Poor brand knowledge within your team could also lead to an increased number of customers seeking out "the competition". If your Salespeople are not fully equipped with information about the brand, their customer will not feel confident in the purchase process. This lack of brand knowledge creates a bigger flow-on effect. The customer will "shop around" for better quality information and as a result this will not only see the customer
leave
your company, but also affect brand loyalty through the power of word-of-mouth. Basically, all of this could have been simply avoided with thorough brand knowledge and information.
DO YOU KNOW WHO IS DOING WHAT IN YOUR COMPANY AT THE MOMENT?

FOR YOUR SALES TEAM INDEPENDENT REPORT
"We can not solve our problems with the same level of thinking that created them." – Albert Einstein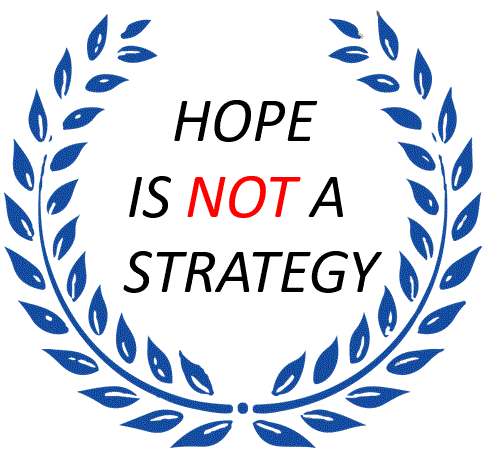 Book in your Sales Team Independent Reports Appointment today with KONA Group.
Call 1300 611 288. Alternatively, you can email info@kona.com.au for a confidential conversation.