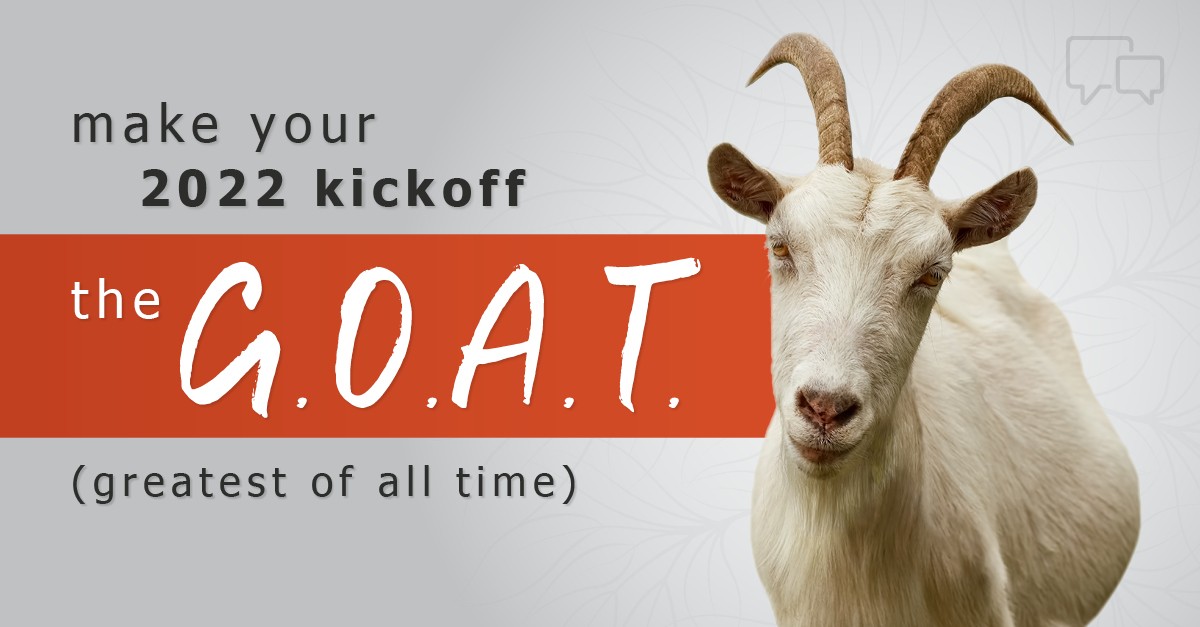 For many post the pandemic, the thought of actively selling makes their hair stand on end. The dreaded sales task, or worse, networking events, leaves the body shuddering. But pandemic or not, products and services still need to be
sold.
So, what are the steps to make that apprehensive sales strategy more enjoyable? And also more rewarding. That is, to ensure you get the desired outcome. Garret Norris, CEO of the KONA Group and Sales Executive Coach, teaches businesses and sales teams how to
confidently
sell their products and services. Here he shares with you his top tips and
4 Must Haves in Your 2022 Sales Strategy
.
Get your team onto these tips (and if you're one of the wise ones, get them on a Sales Intensive Workshop), and learn how to calm the networking nerves.
That is, learn to prospect confidently to ensure your pipeline is full all year. Have a read and get busy living the dream.
4 Must Haves in Your 2022 Sales Strategy
1. EMBED A HYBRID SALES MODEL
The good part of the past two years sent sales teams into survival mode. The attitude was typically to move our offline operations all entirely online. That is even just for the short term. And we would then all see how it pans out. However, as we know, fortune favours the brave. And for those of us who jumped into the deep end and invested in remote working options, ultimately reaped the benefits as the pandemic drew on, and on, and on.
"According to HubSpot's 2021 Sales Enablement Report, 64% who transitioned to remote selling met or exceeded their revenue targets."
Now we are at the time where many are playing catch up. To stay ahead in 2022, it is now time to shape our policies and processes around a hybrid working model. And guess what? It is not just remote leaders or salespeople who are benefitting from moving towards remote operations. The
"LinkedIn State of Sales Report 2021 revealed 50% of buyers believed remote working had made the purchasing process easier too".

To Book Your Team's Tailored 2022 Sales Strategy Workshops
2. PERSONILSATION!
Personalisation in sales pretty much means the act of tailoring your pitch so it acutely addresses the pain points, needs, and challenges of your client. That is, all while making them feel appreciated. In other words, personalisation in sales means getting rid of generic one-liners and messages. Instead, replace them with ones that provide a more customised customer experience.
Among many
Personalisation Techniques
in his
Sales Intensive Workshops
, Garret suggests for higher levels of conversion, embedding some of these tips:
WHAT'S IN A NAME: Include your customers' names in the subject line.
SPECIAL EVENTS: Send them a note on their birthday. (Keep in mind this means knowing how to create a customer profile, so you know when their birthday is. As well as those other important points you gained from your quality questioning skills!)
RECALL A CHAT: How did your daughter go at the championships? Did Billy get his braces?
3. KNOW YOUR WHY
According to Garret, the key to knocking the sales nerves out of your system is by having a really solid value proposition and knowing it off by heart. He adds, your reason for selling – your
Why Statement
 – should be at the core of your sales strategy. To help craft your team's Why Statement, Garret suggests asking yourself three questions.
Why do we do what we do?
What are the problems that I'm going to solve for them?
How am I going to solve their problem?
Your value position is
not
an elevator pitch about your product or service. Rather it is the problems it solves for them. Now once you have crafted your Why Statement, make sure you know it back to front. As well as the answers to all the possible questions that could come out of it. In Garret's Workshops and Coaching sessions, he role-plays with his clients to go through the various scenarios and questions that a potential client might ask. He says that after doing this, clients are much more confident in pitching their product or service. As well as very keen to strike up a conversation at a networking event. They often replay these conversations as a team and share answers and insights
4. GET TECHY
It does indeed circle back to our work-from-home setup. Consider, just how much time have we spent in front of screens during the last two years? So it stands to reason that buyers too have now developed a preference for digital.

Now, from a buyer's perspective, that may mean relying more on live chat options. Or perhaps platforms where questions can be posed and answered on demand. But it also speaks to wider technology sales trends in 2022. Such as automation's growing role. Or giving your salespeople more tools to drive efficiency and productivity. Keep up with the apps, software, and databases that make the selling and buying process a lot smoother for both you and your customers.

To Book Your Team's Tailored 2022 Sales Strategy Workshops
Stay ahead of your competition by ensuring your team is sales savvy and ready for 2022. Gather the team and we will take care of the rest – learning and laughs included.
Call us at KONA on 1300 611 288 for a conversation, or email info@kona.com.au anytime.