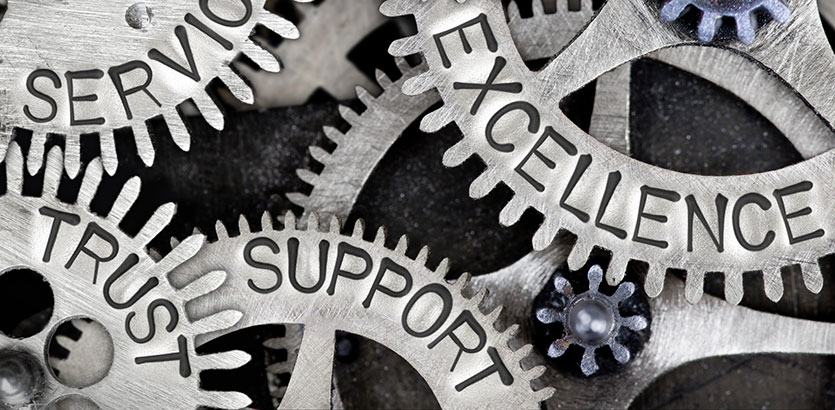 Customer Service Excellence does not just rely on your frontline staff. Although customers may be won or lost there. Therefore, it's crucial that every staff member in your organisation works together to create the customer service journey.
That includes resolving issues and creating memorable moments for your customers. Additionally, you should empower your frontline staff to be as valuable to the customer as possible.
It could be the difference between the customer returning to your company or leaving for the competition. So how can you improve customer satisfaction in today's customer-centric world?
Here are 4 Tips To Drive Customer Service Excellence.
1. COLLECT CUSTOMER FEEDBACK
Nothing proves to your customers their worth than asking questions and acting on it accordingly.
When asked for feedback your customers feel valued and treated almost like a part of your creative team. By asking for customer feedback you make them feel their opinions are truly valued.
Additionally, when customers feel they have been heard, they begin to have positive connotations with your brand. Consequently, they return their good experience back to you. This is either by returning as a loyal customer or spreading valuable positive word of mouth about your organisation. By using surveys, you can measure customer satisfaction and discover what product improvements your customers request.
2. TURN CUSTOMER FEEDBACK INTO ACTION
When the competition is just a few clicks away, it is crucial to address any customer service issues immediately.
Customers that are not happy and who provide feedback should be seen as an opportunity. They could simply write negative online reviews. That is, a public attack on your social media channels, or even worse, leave an anonymous comment on a forum.
Instead, they took the effort to contact your organisation and share their experiences, trusting that you can fix it.
Negative customer feedback should be valued even more than any other because it gives you the winning growth strategy on a silver plate!
For this reason, create a Customer Service Feedback Action Plan to tackle the unsatisfied customers' issues straight away.
3. IMPROVE YOUR PRODUCT OR SERVICE
You should constantly strive to improve your product or service based on customer feedback. This will see you keep customer satisfaction levels high.
Product or service improvement often results in new customers or increased existing customer retention. The two most popular ways to make product and service improvements are to add new features or improve existing ones
4. FOLLOW UP WITH YOUR CUSTOMERS
Have you made an improvement based on what your customer has told you? Well then, follow up with the customer to let them know about it.
Keeping your customers in the loop shows that your business values customer feedback.
Intelligent follow-ups at the right times can have a very powerful impact on your customers. It also keeps you at the top of their mind when it comes to choosing different brands or providers.
Book your team on their Customer Service Excellence Training Workshop.
Gather the team and we will take care of the rest.
Call us at KONA on 1300 611 288 for a conversation, or email info@kona.com.au anytime.