There's an old saying that says "employees don't leave jobs; they leave poor managers." Whether you agree with that saying or not, the point is, responsibility to develop leadership talents of all employees is important, but especially crucial for your Middle to Senior Managers Leadership was once defined as 'the practice of mobilising people to make progress on challenges…" so because change is an ongoing characteristic of any business dynamics, the leadership practice of engaging people to make progress, to grow, and to participate is critical to success. A current Deloitte survey of 7,000 companies revealed 89% of Business Leaders held "strengthening the leadership pipeline" as a pressing issue and following are 3 ways leadership development can improve your organisational success:
Talent Development is important and with Managing and Engaging Change, should come first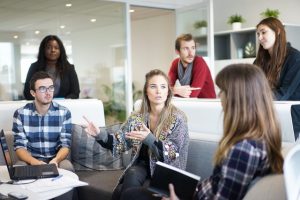 While
Leadership and Management Training
is increasingly becoming a top priority for many businesses, how quickly an organisation's employees are willing and ready to embrace change is just as important to achieving better results. Change could imply many things: organisational culture, technological advancement, redefining roles and KPIs to align to customer expectations; innovating new ways to accommodate external factors. Developing and retaining strong leadership talent and Managing Change should go hand-in-hand as they are both critical for the long-term success of an organisation.
Effective communication is vital
Too many business leaders are heard to say "but I told them what the strategy was, so they should be doing it. What is wrong with them?" Regardless of whether your organisational culture operates an open door policy or a chain of command, effective communication is very vital in helping to foster healthy working relationship between management and their teams. Communication is that one golden thread that ties all the other leadership fundamentals such as accountability, transparency, discipline, strategic alignment, values etc, together. With good communication comes increased productivity and efficiency for your business. Good leaders are essentially good communicators and so don't blame your people if your message is not being understood and actioned as you want immediately, especially in Australia where employees will nod and say to your face "Yes, I understand and am onto it" just to get you off their back
Developing a Leadership Pipeline of your Middle Managers
The result of a 2015 CMI survey of 1,456 members highlighted a disturbing disconnect between middle and senior management. Results from the survey also revealed that 85% of managers agreed that bridging the trust gap between middle managers and senior leaders is becoming increasingly important.
As organisations now more than ever operate a more flattened system, the role of middle managers becomes more important as they are the ones who communicate and drive your strategy on a day to day basis with the 'troops'. Middle Managers roles are evolving to include responsibilities in making key decisions that can potentially impact on the organisations success, including ensuring that their organisation's vision and strategy are carried out. So when you think of the Leadership Capacity in your organisation, how confident are you that you have the strength of leadership required to take you into the future
The KONA Group's customised
Leadership and Management Training
Programs are totally result focussed and tailored to the unique needs of leaders in your organisation.
So contact KONA today on 1300 611 288 or
info@www.kona.com.au
to discuss how we can help your organisation grow and increase organisational capability.