Since NOVA and KONA started working together we have almost doubled our results in less than 9 months!
I had identified a need for developing our sales skills, but KONA delivered so much more than sales training to our business. Glenn encouraged us to take a step back, analyse our methods and develop a performance culture. As a manager responsible for performance, I appreciated that he clearly and fearless articulated our performance gaps from an outsider's perspective to our management team, helped us to reverse engineer our results so that we could clearly identify what was needed to achieve performance KPI's, and delivered practical, real world and customised training based on our business.
I look forward to a continuation of our partnership with KONA and learning more to help NOVA move forward and be even more successful.
Anne Goyer
Training & Development Manager
NOVA Employment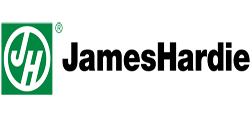 I was so impressed with your sales training programs, I felt compelled to write to you in appreciation. Although it was blatantly obvious you were a professional outfit right from our first meeting, your services have far surpassed my expectations.
I have been in sales and sales management for 15 years with 5 different companies and have attended many quality-training programs. During this time I have never experienced a program that adapted its philosophies and methodology so succinctly with a companies industry, market, products and value proposition. 
Ultimately! The test of any training program is the results it delivers. Since KONA has worked with James Hardie the sales effectiveness of the team has increased dramatically.  But an even more noticeable improvement is the quality of leadership displayed by the sales management team.
Glen Doherty
General Manager Sales
James Hardie
Glenn Dobson is someone that really stands out to me as a guy that takes pride in what he does and delivers. I first utilised Glenn Dobson around 7 years ago when he evaluated our business which ended up delivering some hard hitting facts , as a result changes needed to be made BUT as a consequence of those initial chats Glenn helped set up a sales pipeline where we could track our activity and results which led to a 300% increase in sales within the first 6 months of implementing his sales tools. I HIGHLY recommend KONA but don't want the world to know what he can provide a business as this will give other companies an unfair advantage like we have !Glenn is a mentor a friend and above all someone that inspires you to always achieve your best.
Keiran Hathorn
Managing Director
Big Wave Digital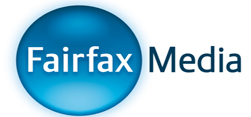 As a consequence of KONA's efforts and commitment very quickly we have seen some explosive changes with the team through the introduction of various client focused and sales strategies, measurements and skills.
Their motivation, direction and activity have all increased…..and we expect our profits to escalate accordingly
Ian Crowther
General Manager
Fairfax CN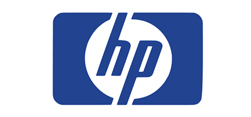 I have enjoyed working with Glenn several times.
Glenn has worked with my sales team strategically to raise the bar on their performance and belief in their ability to deliver results.
As a personal coach Glenn has guided me through my career by reminding me to clear away the clutter and keep it simple sam.
Keep on running Glenn.
Frank Courtney-Jay
Ex-Sales and Marketing Manager
HP Singapore
Next Business Solutions used the team at KONA to take us through their Hearts and Minds sales training. Great team at KONA of people who are not only very experienced their product but they also bring their people skills that have been developed through their extensive global activities.
Rob Clydesdale
Microsoft /Next Business Solutions Franchisee
We have been very impressed with your capabilities and see you as a key player in rolling out our customer service programs.
Andrea Westwood
AMP
Capability Development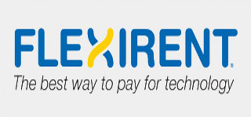 The development programs have had an outstanding effect on our business and results, and on the way our sales people treat our customers.
Frank Morberger
State Manager
Flexirent
Austral Bricks in WA engaged KONA to train the WA sales team.
The training consisted of a mixture of KONA's Super 6 of Sales workshop, followed by on the job, in car training.
In the middle of one days training workshop KONA introduced a Power Hour telephoning customers and prospects and we sold over $1,200,000 of stock IN ONE HOUR. This more than paid for the overall program
Each member of the sales team then had one to one coaching over a couple of months to ingrain the learning's from the workshop. The results have been impressive; targets have been exceeded in every instance, and every individual in the sales team now has a focus.
The KONA coach provided a written assessment for each salesman, that will enable us to keep track of the progress over the next year in ensuring each team member consistently meets target.
The combination of a highly relevant workshop, coupled with on the job, personalised training has delivered, and will continue to deliver, the numbers we require going into the next year.
Craig Newton
Sales Manager at Brickworks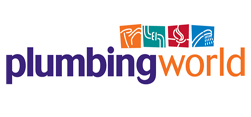 KONA has a unique approach to sales training, which has allowed Plumbing World to make a significant step change with its sales team. The training is fully customised for Plumbing World, which is important, as the training has developed far more engagement and buy-in from the sales team.
The results have been immediate, giving Plumbing World a better understanding of and relationship with, our customers. Leading to new accounts being opened and an increase in sales from existing customers. For example as a direct result of the KONA training, a customer who's spend had dropped away for the previous 12 months, has increased their spend 16 fold.
Mike Dyer
Sales & Operations Manager
Plumbing World
Not only has our partnership with KONA proven to be highly beneficial for our management team…….it has also proven to be an enormous return on investment with sales improving by over 23%.
Mark Lucas
Director
XEROX UK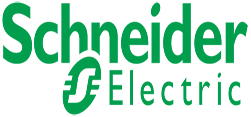 KONA has a passion for seeing both people and business's improve through the process of training and educating staff. They will encourage and coach the business and your people to become better at what they do and to improve your "bottom line.
I have known Glenn both professionally and as a friend for 13 years now, and I have no hesitation in recommending KONA as a Business professional and also as person who commits fully to whatever challenge, be it business or physical such, as Ironman triathlon or running across the Sahara desert.
Robert George
Team Leader Inventory Control
Schneider Electric
I had the pleasure of meeting Glenn Dobson through our participation in one of the toughest footraces on the planet, The Marathon De Sables. In the time we spent together leading up to the race I became quickly aware that Glenn was an extraordinary human being.
His atheism and endurance not only humbled me but inspired me to push myself to peg new boundaries. Whilst Glenn's achievements in Ironman and other endurance events puts him in a very small minority group his drive, motivation, energy and business knowledge puts him amongst an even smaller elite group of people. I have been fortunate to have been a professional in the financial markets for close to 20 years and this has exposed me to a vast array of individuals, their ethics and work practices.
During this period I don't think I have meet a person with the focus and drive to consistently deliver quality outcomes to his clients and business associates. Having an opportunity to interact with Glenn on any level whether it be business or social is something that will ultimately make you a better person. I have been fortunate to have shared an extraordinary challenge with Glenn but have been as equally enriched by the relationship we now share as a result of the race.
Justin Gallagher
Head of Equities Sales Trading and Execution
Royal Bank of Scotland Group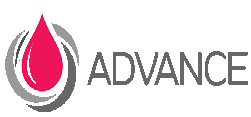 KONA Group facilitated several workshops at the Advanced Group of companies for both the sales and operations teams.
They are highly motivational and provided the teams with tools and techniques to improve their ability to connect with customers in both business development and service delivery roles. KONA is very business focused and pragmatic and focuses on what gets results.
Following the reorganisation of the field sales force, the KONA  Group provided a number of workshops and coaching sessions in order to improve the understanding of how the company was changing the way that it operated.
KONA supported us with the change by building trust and gaining buy-in from the team. KONA did an excellent job of emphasising the role of the field force in developing new business and building the sales and performance culture.
I would recommend KONA to any other business that is looking to improve their sales capability or turn their project managers and operations managers into customer champions.
Jonathan Shinn
National Operations Manager
Advanced Group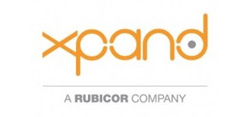 I have worked with the KONA  Group for over 6 years and have found them to be some of the most consistent and driven people ever!
They are dynamic trainers with a strong emphasis on activity and results, KONA has brought invaluable experience to my own, and my staff's training.
If you are involved in any Sales capacity, or are managing a team involved in Sales, then KONA Group is a "must call" individual.
Aaron Williams
Founder and Managing Director
Xpand Recruitment
Throughout my career with Commonwealth Bank I met several business coaches, but KONA is the only name that I don't need to challenge my memory to remember.
Glenn is an amazing coach with unique techniques; structured and interactive. He is one of the most positive people I have ever met, his amazing achievements are certainly as a result of his dedication, his commitment and his 'can do' attitude.
Odette Shahnazari
Bank Manager
Commonwealth Bank
The KONA Group has provided excellent customised sales training and coaching for our managers and staff at Nova Employment.
First of all the KONA team gave a vast amount of knowledge to our managers on how to manage their staff. They then educated the employment consultants on how to handle difficult employers when telemarketing for jobs, before also giving them the skills on how to hold a face to face sales meeting.
KONA have increased our jobs by 50% ever since they have been providing Nova managers and staff training and coaching. They are always willing to provide assistance when needed and are always available to call if we need any further help.
Their training has been very successful for our organization and has been able to put Nova Employment in an extremely strong position. I highly recommend the KONA training and coaching as they are very good mentors in providing the best outcomes.
Peter Delimitrou
Employment Service Manager
NOVA Employment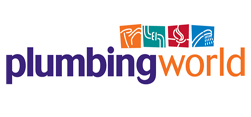 KONA professional sales and sales management training has been an excellent educational journey on how to enter the Hearts and Minds of our customers and Shareholders.
To become business resources and strategic advisors.
To build a relationship that understands our customer's hopes, fears, dreams and vision to create opportunities for future growth that we can be a part of.
The program has been taught in detail that can easily be implemented and has brought the entire sales and management team at Plumbing World into focus looking to achieve a common goal. I highly recommend any time spent with the KONA Group.
Russell Thomas
Branch Manager
Plumbing World New Zealand
SYDNEY
Phillips Street.
Neutral Bay NSW.
Australia 2089.
MELBOURNE
Suite 1 | 432 Smith Street,
Collingwood Victoria.
Australia 3066.
CENTRAL COAST
Empire Bay Drive
Kincumber, NSW
Australia 2251.
LONDON
Suite 1 | 2 Gipsy Hill,
London, SE19 1NL.
United Kingdom.
We cover all States Australia wide including Sydney, Melbourne, Brisbane, Perth, Adelaide and Hobart.
Contact Us Now or Call 1300 833 574