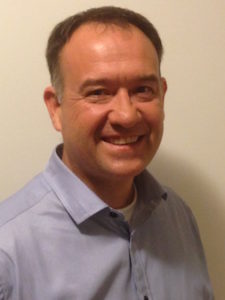 Garret is the KONA Groups Sales Training, Call Centre Training, DISC and Negotiation Skills Specialist
With over 30 years of experience and outstanding results in sales and sales management Garret is a highly in-demand trainer and coach to some of the largest organisations including Financial Modelling International (FMI), Computerland UK, Price Waterhouse Coopers and Mouse Training Company (MTC).
Since residing in Australia, Garret has transformed the performance of many key organisations has been instrumental in securing contracts with some of the largest Australian companies including Westpac, Veolia, University of Wollongong, Telstra, IBM, Sony and Paramount Pictures.
In addition to consulting to the 'top end of town' he has also assisted a number of small to medium size companies to restructure the internal and external communication of their sales and marketing departments and go-to-market strategies to drive results.
Garret is dedicated to training based on real-life business experience with the passion to see businesses succeed through disciplined management, creative marketing and committed client service.
He is a 'business engineer' with an outstanding track record of improving organisations:
Gross margin and revenue
Horizontal and vertical marketplace penetration
Sales Pipeline development and management
Disciplined and strategic staff appointment, deployment, performance management and training
Garret is a proven specialist in the following areas:
To discuss how Garret can customise a training program to your team please email him at info@KONA.com.au or call 1300 611 288.
Connect with me on Linkedin.
Garret is also successfully accredited as a DISC Profiling Specialist
DISC is the worlds' most popular and validated personal assessment tool and, for over 40 years, organisations worldwide have embraced the language of DISC to deliver spectacular results.
Garret works with many Organisations to help them implement the right strategies, skills and processes to reach their organisational goals and brings a powerful set of tools for selecting, developing and managing people to maximise their performance.
Without doubt, the quality of any workplace is directly impacted by how well (or not) people communicate with each other! How people build relationships has a massive influence on how happy, effective and productive they are!
Garret works with companies of all sizes across the world and the DISC model can be used with everyone in an organisation, regardless of title or role, to improve the quality of the workplace.
Applying the knowledge of DISC in the workplace is straight-forward and its benefits can include developing more effective managers and leaders, building cohesive teams, improved sales and customer service, enhancing communication and reducing conflict… to name just a few.
Garret's Approach
Our expertise and approach to training is unique and, unlike many in this market who look to complicate the subject, teaches people how to communicate more effectively without the need for a PhD in psychology.
Garret's Customised Training Programs are designed to help your people gain a much better understanding of themselves (and importantly the impact that their behaviour and communication style has on others), explore what makes other people tick, and then based on this knowledge, show them how to achieve significantly better results by becoming more flexible and adaptable in their approach to others.
Our "DISC-based" training courses are unlike anything you may have experienced before!
Why Use DISC Profiling?
Because DISC "personality" profiling gives you not only an understanding of how you are perceived by others, but it also gives you a language (or set of terms) to discuss your behaviour, communication, style of working and reactions. It is the ultimate 'mirror on the wall' that explains what everyone else can see: the surface level of who you are – your behaviour.
DISC (Dominance, Influence, Steadiness, Compliance) is a complex model made simple by years of research and practice. It identifies behavioural styles that can open your eyes to improving your interactions with others. DISC profiling is used by an estimated 75% of the Fortune 500 because of what it delivers. It continues to be the most popular choice for professional development as well as recruitment and selection.
"DISC is the ultimate 'mirror on the wall' that explains what everyone else can see: the surface level of who you are – your behaviour."
Considering DISC "Personality" Profiling for your Organisation?
If you are considering DISC profiling for your organisation, this type of objective assessment will help you to determine job fit for candidates, provide tips and techniques for managers on their teams as well as provide a great model for personal development in sales, service, communication, team building among others.
Choosing to test candidates and employees is something that most of the top companies throughout Australia, New Zealand and the world participate in and we can help you implement an assessment based talent management strategy, regardless of size.
What is the Theory behind DISC?
The theory behind the DISC profile was developed by William Moulton Marston to categorise behaviour and emotions. Years later, the theory was shaped into the assessment that is used today.
Simply stated, DISC profiling measures how we behave and communicate. One of the most powerful things about DISC profiling is the fact that people identify with the report almost immediately! People instantly recognise themselves in the profile. The real value comes from using this information to understand how to adapt to be more effective.
"Simply stated, DISC measures how we behave and communicate!"
This model has four factors based on two intersecting axes. The vertical axis ranges from "task/goal" focused behaviours to "people/relationship" focused behaviours. The horizontal axis ranges from "reserved" (or "ask/listen") behaviours to "outgoing" (or "tell/talk") behaviours. With these two-intersecting axis, four quadrants emerge:
Dominance (

D

) – How we deal with problems and challenges
Influence (

I

) – How we deal with people and contacts
Steadiness (

S

) – How we deal with the pace and consistency of the environment
Compliance (

C

) – How we deal with procedures and constraints
"The most powerful thing about DISC is its simplicity."
We all have some degree of each of the four behavioural styles (i.e. we are not just one type/style). Whether an individual measure "high" or "low" on the D, I, S or C spectrum, the behaviours are still visible and recognisable on the surface. Most people have two dominant styles; however, any combination is possible.
Why DISC is NOT a Personality Test
A DISC profile is one of the world's most popular and well-known assessment tools, taken by millions of people every year. Strictly speaking the DISC profile is not a personality test or a 'complete personality profile' as some practitioners have claimed. In order to be considered a personality test it would need to include our values, beliefs, attitudes, emotions, thinking preferences, temperament and all the other things that create our unique personality.
The DISC profile only looks at a small component of personality. It only measures behaviour, that is, the four common ways that people tend to act and communicate, which has been validated by more than 50 years of research. Calling the DISC profile a 'personality test' can be misleading as there is a great deal to an individual's personality beyond the scope of this system, and the term 'test' implies you will pass or fail, which is not the case with the DISC profile.
Training Solutions
Garret's training solutions can be grouped in four main categories, Sales, Leadership, Motivation and Behaviour so to discuss how he can help your organisation, please email him at info@KONA.com.au or call 1300 611 288.