Executing a Professional Sales Pipeline Process is The Backbone of Your Organisation's Future Success.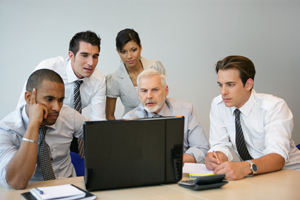 Does your sales team know how to manage the key principles of Sales Pipeline Management?
How confident are you that you and your sales people will consistently hit target this year?
How much time do your sales people spend in the field face-to-face with customers ?
How many new customers / proposals do your sales people need in their pipeline to achieve target?
What are the key activities that will drive their results?
How do your sales people manage the average lead time from identifying a new opportunity to invoicing it?
What is the historic fall out rate from your existing accounts?
KONA Group's Hearts and Minds™ Sales Pipeline Training will Help Your Sales Team to:
Drive the quality and quantity of sales activity that will create the results you can expect, rather than hope for
Create a more productive sales environment where you can understand exactly where to focus your time to drive your sales results
Help your salespeople think ahead and plan what needs to be done to hit target
Improve sales conversation ratios to hit target well in advance
Know how to take greater control of your sales results
Ultimately KONA's Hearts and Minds™ Sales Pipeline Training will enable you and your sales people to know with a high degree of certainty whether you are likely to hit target, and if not, how to get back ON target.
To discuss how KONA Group's Sales Pipeline Training and Coaching will help your sales managers and sales people hit target, contact KONA Group:
Call: 1300 611 288 | SMS: 0481965405 | Email: info@kona.com.au