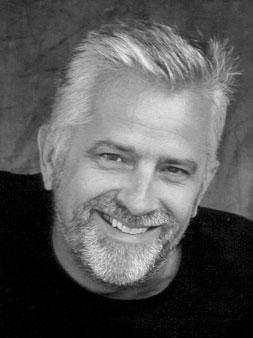 Chris comes to the HBB Group with 30 years' experience in Sales, Marketing, Communications and Training, specialising in understanding modern B2B and B2C sales processes.


Chris' expertise lie in advising and guiding clients of all sizes and industries, across the globe. His extensive client base includes Singapore Airlines, 3M, Sage, SC Johnson, Multiplex, NAB, Fuji Xerox, Canon Medical, Nokia, UPS, Mattel, Toshiba and Apple.


His 'freak factor' is asking the right questions at the right time and coming to grips with individual business strategies, understanding what 'hot buttons' different audiences have, then creating
unique, needs-based value propositions and persuasive Sales arguments that get results… and let's not forget, passing those skills on to other people.
He is an expert at addressing the needs of an ever-changing Sales process and passing those skills on to a variety of businesses across all market segments. 


A natural communicator, Chris regularly speaks at conferences and industry events. He holds a Bachelor of Business (Marketing) from UTS and an MBA from Booth Business School at the University of Chicago. 
        
Chris is a specialist in psychometric analysis and profiling, and is a Certified Professional Behavioural Analyst (CPBA), a Certified Professional Motivations Analyst (CPMA) and a Certified Professional EQ (Emotional Intelligence) Analyst (CPEQA). Chris is a valuable facilitator and brings to the KONA Group an array of talent and much sought after skillsets.
SYDNEY
Phillips Street.
Neutral Bay NSW.
Australia 2089.
MELBOURNE
Suite 1 | 432 Smith Street,
Collingwood Victoria.
Australia 3066.
CENTRAL COAST
Empire Bay Drive
Kincumber, NSW
Australia 2251.
LONDON
Suite 1 | 2 Gipsy Hill,
London, SE19 1NL.
United Kingdom.
We cover all States Australia wide including Sydney, Melbourne, Brisbane, Perth, Adelaide and Hobart.
Contact Us Now or Call 1300 833 574