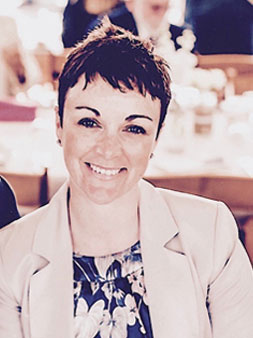 Approaching her 40th birthday, Catherine Woodley knew it was going to be a big milestone birthday.  Something in her gut told her something BIG was about to happen. Having just completed her first offshore yacht race from Auckland to Fiji one might have assumed that that was it. But no life had other ideas in mind ….
Fast forward one month (and two days) after her 40th birthday, when she discovered a lump in her right breast in the shower. Ten days later Catherine was in the surgeon's office being told that she had triple negative breast cancer (an aggressive type of cancer that occurs more commonly in young women). 'Boom', there it was. The something BIG had arrived…
Having faced the onslaught of surgery, treatments and the emotional rollercoaster that follows, Catherine learned quickly about the concept of resilience and that when life throws something at you, you have no choice but to adapt and survive.
As for her professional career – Catherine has over 15 years' experience in corporate sales & marketing roles working for multinational corporations such as Coca-Cola, McDonald's and Pernod Ricard and knows first-hand what it takes to survive and thrive in fast paced and stressful business environments.
Now as a cancer survivor she is making it her mission to build resilience and prevent burnout in the workplace.
As an accredited associate coach of ANZI and R@W certified practitioner she is able to combine her own personal and professional experience to assist you in developing your organizations wellbeing strategies to develop resilient employees and teams – reducing turnover, improving productivity and increasing employee satisfaction.
Catherine specialises in the following areas:
Building resilience in the workplace (R@W accredited provider)
Personal Development / Life Coaching
Career Planning & Coaching
To discuss how Catherine can help your organisation, please email her at info@kona.com.au or call 1300 611 288
SYDNEY
Suite 1,
11 Phillips Street
Neutral Bay NSW
Australia 2089.
LONDON
Suite 1,  2 Gipsy Hill
London, SE19 1NL
United Kingdom
MELBOURNE
Suite 1,
432 Smith Street
Collingwood Victoria
Australia 3066.
We cover all States Australia wide including Sydney, Melbourne, Brisbane, Perth, Adelaide and Hobart.
Contact Us Now or Call 1300 833 574