Herrmann Brain Dominance Instrument® (HBDI Test)
HBDI Testing Makes a Difference When Your Leaders and People Need to:
Improve the way your team Think and Approach different Opportunities and Issues
Improve their Sales and Negotiation Skills
Improve results from Sales and Customer Service teams
Improve Decision Making
Increase Productivity
Increase Internal Communication
Reduce Conflict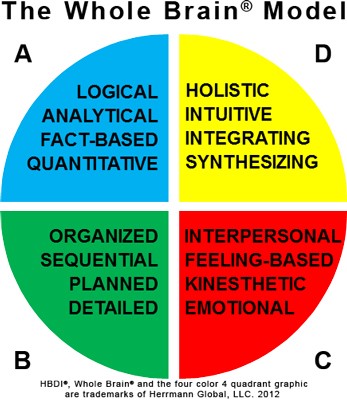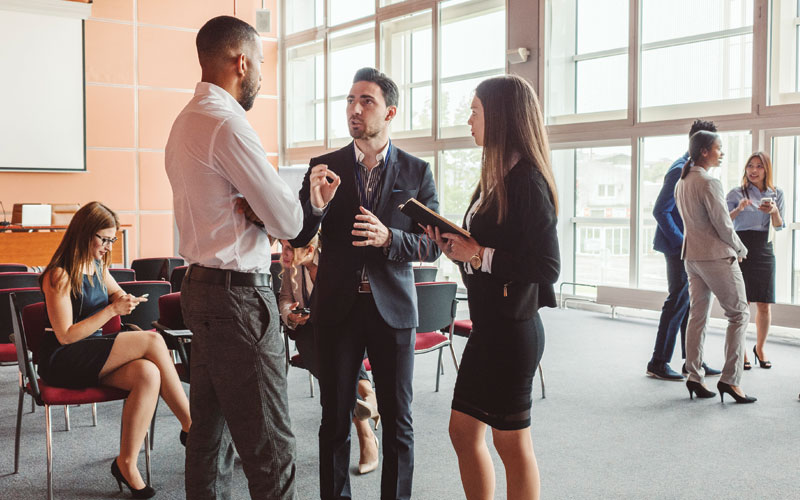 The HBDI® Test is a powerful psychometric assessment that defines and describes the degree to which we Think in the four quadrants of the Whole Brain® Model.
Where DISC Personality Tests are focused on How We Behave, HBDI Tests indicate the way we Think as by understanding how you and your team members think means you can make decisions, solve problems, communicate work with and manage others far more effectively
Case Study
The flexibility and insight of the HBDI Tests has helped organisations in all industries and a real life case study is Bendigo Bank
Like Manufacturing, Finance as an industry is predominantly left-brained, and rightly so – money and process; getting the right numbers in the right places.
This profile is also the most common for males – 21% of the population of males surveyed for thinking preferences have this profile.
BUT – only 16% of the general population has this profile, so there is a mismatch between the thinking style that finance companies prefer, and the thinking style of 84% of their clients.
Bendigo used the insights from the HBDI Thinking Preference model to train their managers with recognising thinking preferences of their people and their clients, and matching their communication style to those preferences.
Within a few years, Bendigo has reached a customer satisfaction rating miles ahead of any of the "big banks".
RW OCTOBER 25 – NOVEMBER 28 2007 WWW.BRW.COM.AU
Provided by KONA, the Whole Brained Business model is simple to understand and receives universal support from participants who learn it.
95% of Fortune 500 Companies have used the Herrmann Whole Brain Model, including Microsoft in Australia who put every new recruit through it in their induction training to improve the performance of their teams by
Increasing understanding between functions,
Ensuring their planning 'covers all bases',
Improving communication with customers, and
Improving the effectiveness of your people.
The question to ask is: Is your team thinking the way they always have? Or the way you need them to be to take your business forward?
If you found this interesting please also see our page about Talent Insights a new multi science assessment tool which we are using with Australian business to get incredible results for sales teams, leadership teams and executive teams.
To enquire about how a KONA HBDI Specialist can make a difference to your team, please contact KONA Group today on:
Call: 1300 611 288 | SMS: 0481965405 | Email: info@kona.com.au
NOTE: After completing the survey, every participant receives a comprehensive HBDI® Profile report that includes in-depth interpretation of the results, reference material about the Whole Brain® Model, comparison data, and activities for further exploration and development.
Call: 1300 611 288 | SMS: 0481965405 | Email: info@kona.com.au
SYDNEY
Phillips Street.
Neutral Bay NSW.
Australia 2089.
MELBOURNE
Suite 1 | 432 Smith Street,
Collingwood Victoria.
Australia 3066.
CENTRAL COAST
Empire Bay Drive
Kincumber, NSW
Australia 2251.
LONDON
Suite 1 | 2 Gipsy Hill,
London, SE19 1NL.
United Kingdom.
We cover all States Australia wide including Sydney, Melbourne, Brisbane, Perth, Adelaide and Hobart.
Contact Us Now or Call 1300 833 574